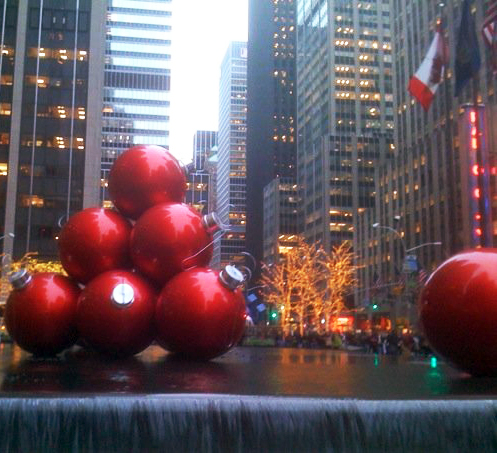 Dear Thought Leader,
Wishing you the very best this Holiday Season! Here's to keeping the learning curve steep for 2012!
From the MindShare Learning Report Team  
P.S. We're pleased to share our 2nd Annual Top 10 CDN Newsmakers of the Year for 2011
Top 10 CDN Newsmakers in EdTech 2011
1.  Beverley School featured on 60 Minutes for breakthroughs with the help of tablet computers and special applications that allow students with Autism to communicate, some for the first time.
2.  David Suzuki and the NFB for their innovative collaboration. The NFB and David Suzuki connect with thousands of high school students from across Canada during a special virtual classroom webinar series.
3.  Bitstrips Inc. won the Canadian Digital Media Awards: Best in E-Learning Award  for their Bitstrips for Schools Cartoon creation online software.
4. Canada's MindShare Learning 21st Century Classroom Video Contest Winners: Devon Caldwell, Oak Lake Community, Oak Lake, Manitoba; Barry Janzen, Mt Douglas Secondary School, Saanich, British Columbia; Jonathan Crossland, Katrina McDonnell, Carrie Beaumaster Park Street Elementary School.
5.  Thomas D`Amico, Superintendent of Student Success Department (Learning Technologies), Ottawa Catholic School District for transforming his District ICT strategy and MakingITHappen in 2011.
6.  Pearson K12 Canada and the Pearson Foundation for pushing the 21st Century envelope with the recently released  Learning to Change/Changing to Learn: A Canadian Perspective video.
7.  Dr. Camille Rutherford, Brock University, Faculty of Education for her EdTech Leadership in transforming teaching practices and innovative industry partnerships.
8.  Steve Pierce, Director, Atlantic Center for Educational Administration & Leadership, Faculty of Education, UNB for his leadership and his work in transforming an elementary school in New Brunswick to a 21st Century model of learning.
9.  Dr.Debra Pepler, York University for her research around anti-bullying and the resources available on PREVNet.  
10.  British Columbia Premier's Council for their efforts in creating A Vision for 21st Century Education report.
A generous donation has been made to PREVNet and TakingITGlobal to create new opportunities for education on behalf of the MindShare Learning Report Advisory Board.
Happy Holidays,
Robert Martellacci
President & Publisher,
MindShare Learning Report