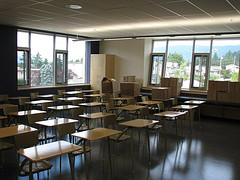 B.C. Ministry of Education News, 04/09/12
VICTORIA – As the new school year begins, six new schools costing approximately $183 million will open their doors for the very first time today.
The five new replacement schools in established neighbourhoods – and the one new school in a rapidly growing area of Langley – can accommodate up to 4,515 K-12 students.