We take great pride in working with leading solution providers serving the education community below. To learn more on how to become part of the buyer's guide, please email us, info@mindsharelearning.com
Browse By Category
Browse Full Listing
HARDWARE
Dell Canada
ca.dell.com
Twitter @DellEDU

Dell Canada has a passion for and a commitment to Education and believes that everyone has the ability and the right to learn and that learning is a life-long journey.  Dell offers a full range of technologies and services tailored for Education, including hardware, software, IT assessments and customized professional learning services for Teachers and Administrators.  Our K-20 Education specialists and technical experts are dedicated to working with you to develop comprehensive, fully integrated and cost-efficient solutions that can meet your specific goals. Dell can be your single point of contact to assist in helping your school district, college, university, faculty and students realize their full potential.  We are committed to helping you succeed!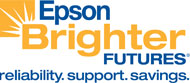 Epson Canada

epson.ca

Twitter @
EpsonCanada
Epson's Brighter Futures program gives you the opportunity to make the most of your technology budget. Epson products deliver low cost of ownership, high performance and reliability, plus the features and functions that you need most to support teaching and learning in the classroom, the computer lab, the auditorium and anywhere students and educators engage in instruction.
FrontRow
gofrontrow.com
Twitter @gofrontrow
Since 1963, we've been using our extensive acoustic and audiological experience to help teachers bring learning to life. Our systems are designed with a deep understanding of speech intelligibility, childhood development, evolving technology, and real world usability. FrontRow classroom amplification systems can vastly improve a teacher's clarity so that children in the back of the classroom hear as clearly as those in the front. FrontRow products are practical, cost-efficient solutions for improving instructional quality in over 60 countries and tens of thousands of classrooms worldwide.
SMART Technologies 
smarttech.com
Twitter @SMART_Tech
SMART is the world's leading provider of interactive whiteboards.* The company introduced the world's first interactive whiteboard in 1991 and remains the global product category leader, providing easy-to-use, integrated products and services that improve the way the world works and learns. For more than 20 years, innovation and commitment to excellence have been at the core of our business. We help educators achieve better results with technology products that support student-centered learning. We help businesses become more productive with easy-to-use collaboration solutions that enable better results. Our success is driven by a deep commitment to and engagement with both the education and business communities.
SOFTWARE
Adaptive Curriculum
adaptivecurriculum.com
Twitter  @ACmath_science
Student engagement and active learning aren't just buzzwords to us. They are our mission. Adaptive Curriculum's over 450 standards-aligned Activity Objects are intentionally created to engage today's students—digital age learners. Auditory, visual and kinesthetic, with multiple language supports, Activity Objects are truly differentiated. Students receive instruction that matches their unique learning preference. Adaptive Curriculum's standards-based approach and modular structure adapts to any curriculum, offering teachers a powerful and flexible instructional resource.
CoreSolutions Software
coresolutions.ca
PD Place is a powerful software solution that manages and tracks professional development activities, conferences and events. It allows school districts to focus on the quality of programs being offered by replacing time consuming activities with a streamlined process. PD Place is widely used by Canadian school districts who rely on it for on-line registration, tracking of compliance training, on-line payment processing, delivery of managed content (e.g. videos, PDF's), managing continuous intake courses to track training delivered via an eLearning system, offering private courses, engaging family members and many other 21st Century Learning activities. In addition, our family of PD Place users can now connect with each other using the new PD Place Support Forum.
MediaX
media-x.com
Media-X Systems Inc. is a software development company with headquarters in Ottawa, Ontario. The company develops education-related software for K-12 schools and post-secondary institutions, focused on curriculum planning, standards-based assessment, staff performance appraisals, data analysis and student management. Media-X has extensive experience with web, desktop and mobile (handheld PDA) software development.
Microsoft Canada

microsoft.com/canada

Twitter @
MicosoftCanada
Microsoft software helps businesses and consumers to reach their full potential, however they define it. Woven throughout daily life, whether it be work or play, Microsoft technologies flourish when they get into the hands of millions of Canadian partners and customers enabling innovation often in new ways.
Tech4Learning
tech4learning.com
Twitter @Tech4Learning
Tech4Learning creates award-winning educational software and delivers effective professional learning programs. We help transform classrooms into learning environments where students are actively engaged in the curriculum, create original products, and share ideas and expertise with their communities.
PUBLISHING
Pearson Canada
pearsoncanada.ca

Twitter @
pearson
Pearson Canada Inc. is the Canadian market leader in education, education technology, and consumer publishing. Through our Higher Education, School K-12 and Penguin Group (Canada) divisions, our goal is to help our customers to "live and learn" by enhancing their learning, reading and work-life experiences.
Scholastic Education
education.scholastic.ca
Scholastic Education offers innovative and creative resources to inspire every learner and educator!  We are dedicated to developing exceptional digital and print resources for the K–12 classroom and school library that reflect Canadian students' lives and worlds.
ASSOCIATIONS
ISTE 
iste.org
Twitter @isteconnects
The International Society for Technology in Education (ISTE) is the premier membership association for educators and education leaders engaged in improving learning and teaching by advancing the effective use of technology in PK–12 and teacher education.
Discovery Education
discoveryeducation.com/Canada

Twitter @
discoveryed
Discovery Education supports Canadian teachers in accelerating student achievement, bringing the world of Discovery into classrooms to ignite students' natural curiosity. The most comprehensive digital curriculum and online teaching resource available in Canada today, providing access to a rich collection of over 120,000 learning assets – all designed for easy integration into a curriculum and correlated to provincial outcomes.
SECURITY
Faronics
faronics.com
Twitter @faronics
Schools are increasingly investing in computers to give their students the best and most relevant education they can. However, with 60,000 new pieces of malware emerging every single day, protecting these investments takes more than just an Anti-Virus. Faronics takes a multi-layered approach to your institution's IT security, allowing you maximum protection from threats and the quickest recovery from intrusions.
STARTUPS
Atomic Learning
atomiclearning.com
Twitter @atomic_learning
Atomic Learning's online training solutions answer "How do I do that?" questions through a library of thousands of short, easy-to-understand tutorial movies, and address "How do I apply that?" challenges through structured projects and workshops. All resources can be used as an integral part of technology support and professional development programs and as a valuable curriculum supplement. Atomic Learning makes it easy to learn new technology and encourage technology integration.
GlobalScholar

globalscholar.com

Twitter @
GlobalScholar
GlobalScholar is comprised of the education solution offerings of Scantron, GlobalScholar and Spectrum K12. Solutions from GlobalScholar empower educators, parents and students throughout the entire learning lifecycle, helping schools achieve educational excellence. The brand's offerings provide educators with data and insights needed to advance teacher effectiveness and student performance. GlobalScholar also supports parents and students directly with online services that include tutoring and homework help for students, as well as school matching services/online school finders to help parents find the right school for their child. The brand serves 80 of the largest 100 school districts in the United States, as well as 70 countries and 15 Ministries of Education throughout the world.
RESELLERS
Turning Technologies
TurningTechnologies.ca
Twitter @TurningTech
Today's students are tomorrow's future. Ensure that your students can build a successful tomorrow by succeeding today. Turning Technologies' student response systems provide educators with the ability to actively engage students and easily assess student achievement – even the shy or non-participatory students. Simply ask a question and students respond using our durable easy-to-use ResponseCard keypads.