Congratulations to 2021 National Winners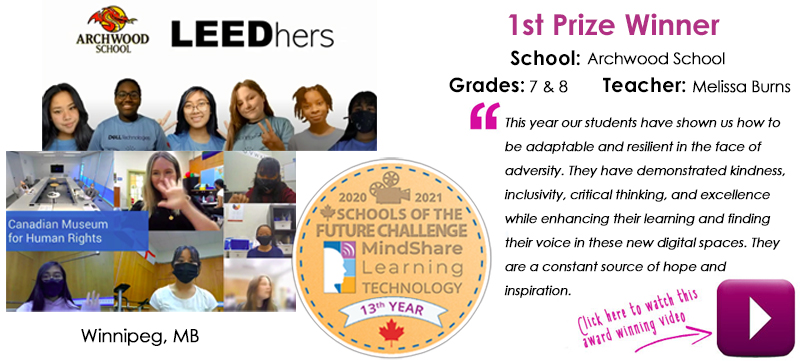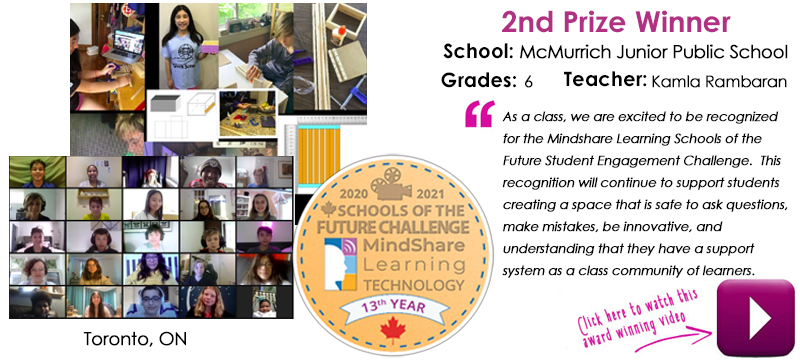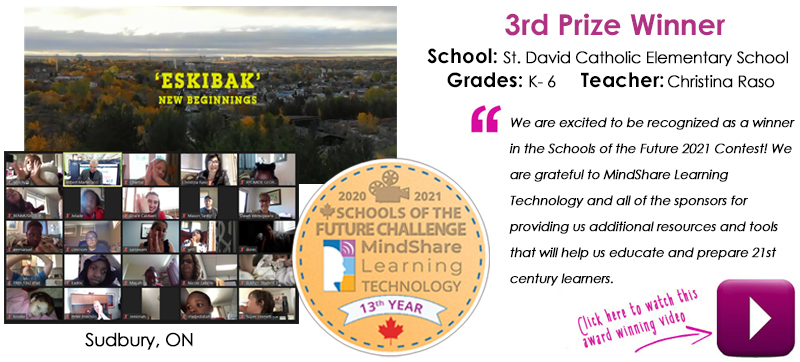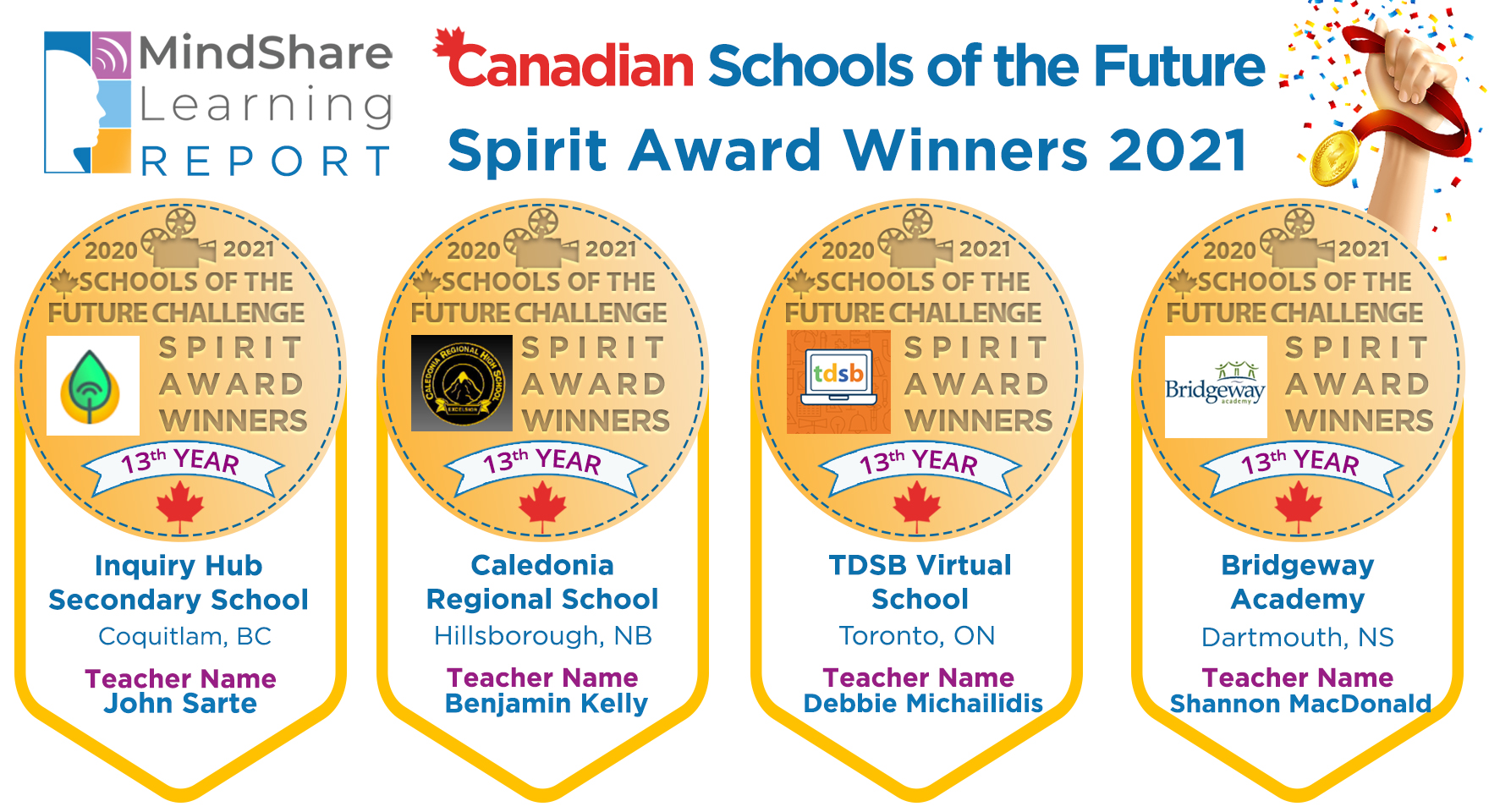 Watch the Video Watch the Video Watch the Video Watch the Video

2020 National Winners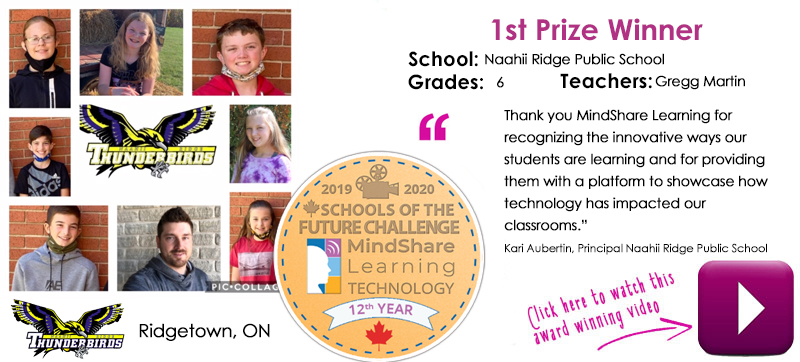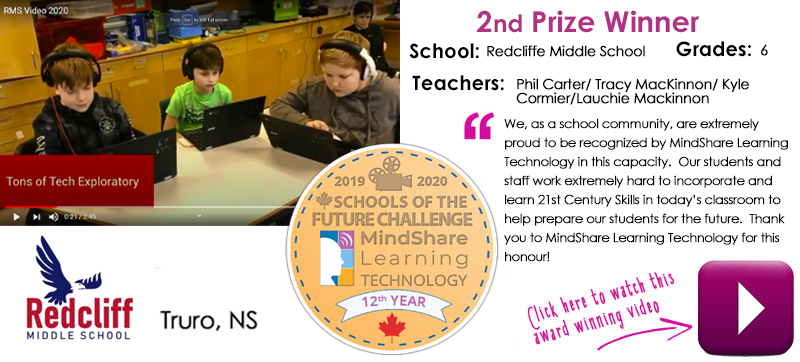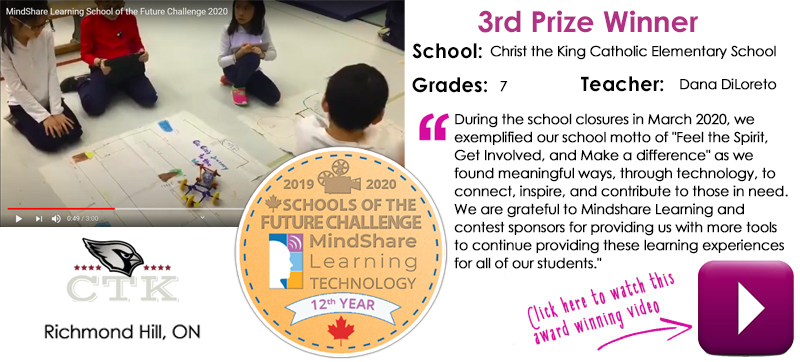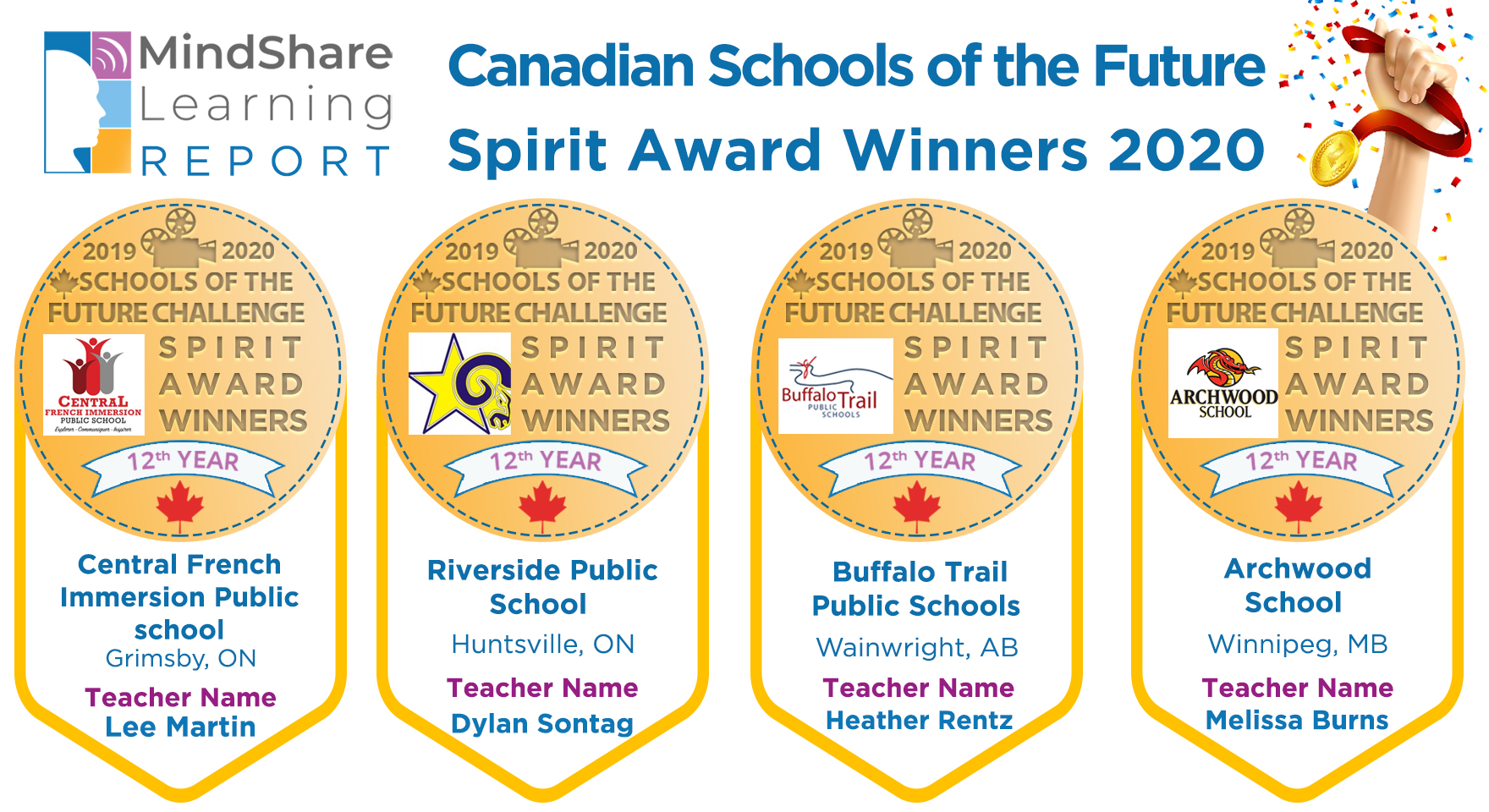 Watch the Video Watch the Video Watch the Video Watch the Video

Congratulations to Logics Academy Canadian Storytelling in Minecraft Winners 2020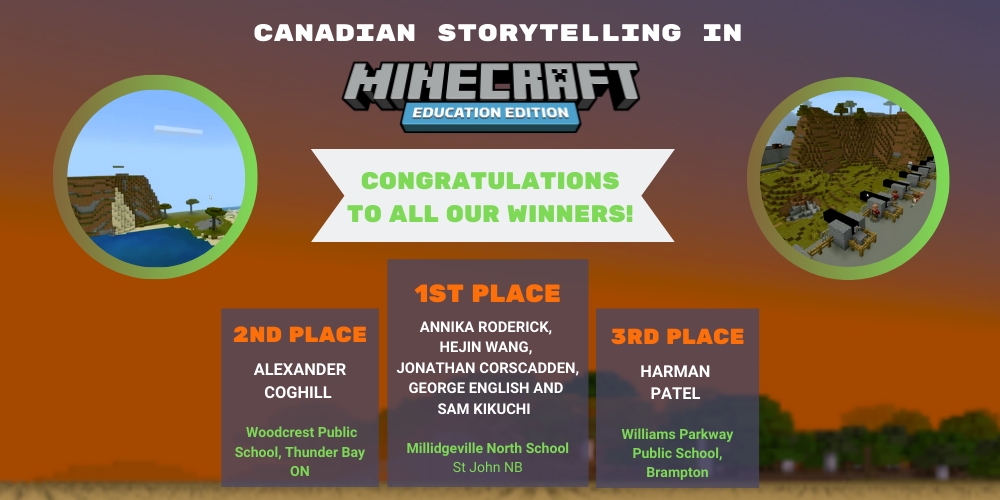 2019 National Winners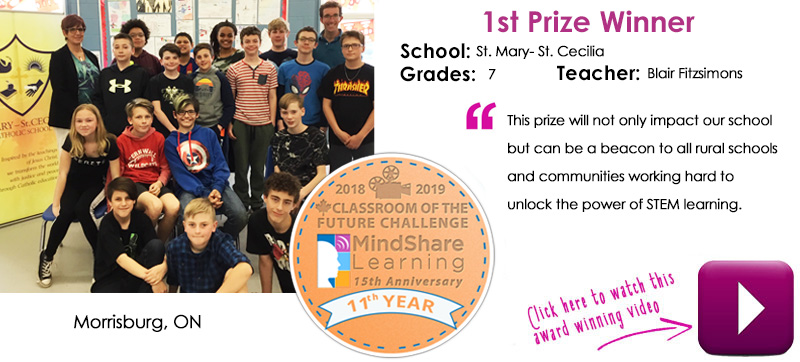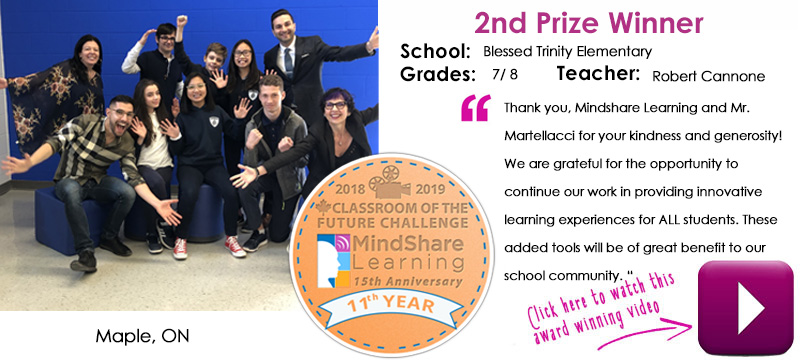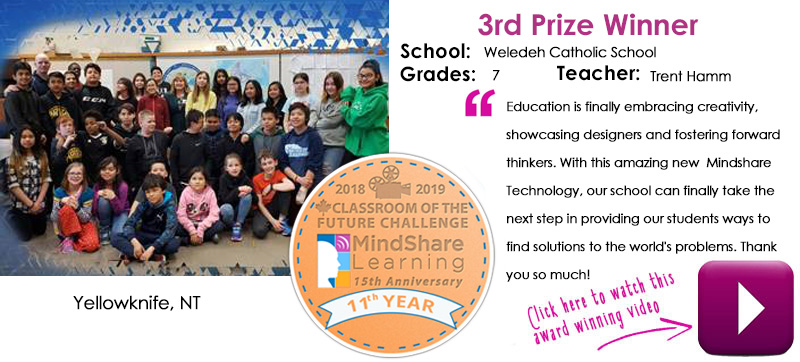 2018 Winners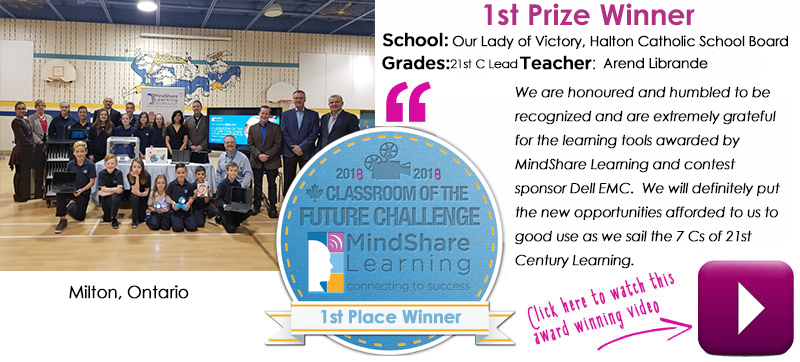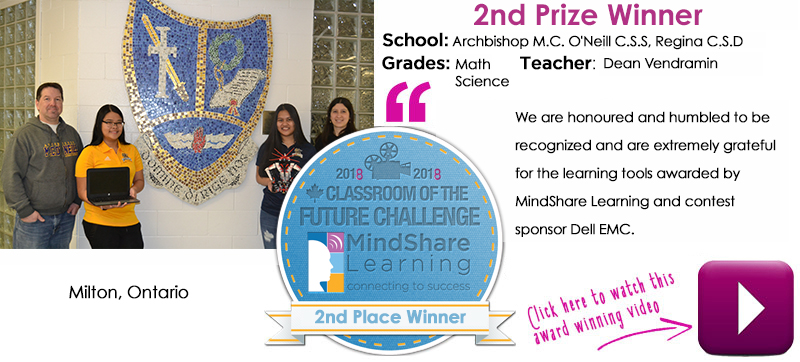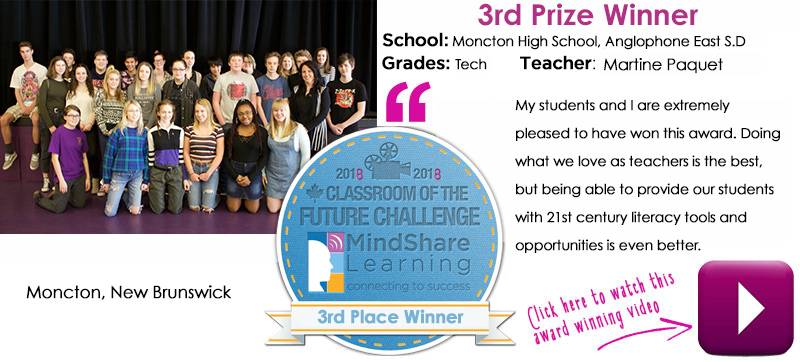 2017 Winners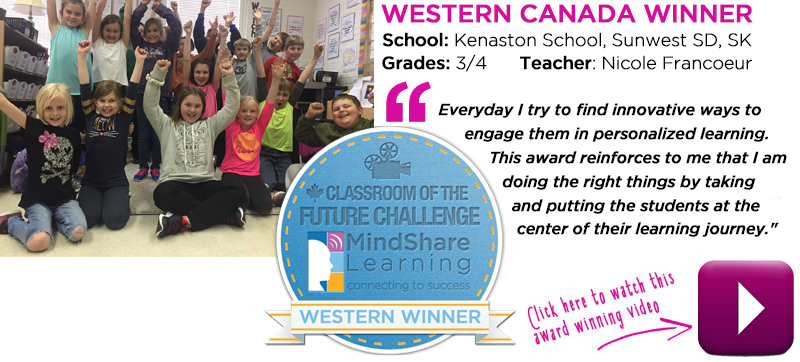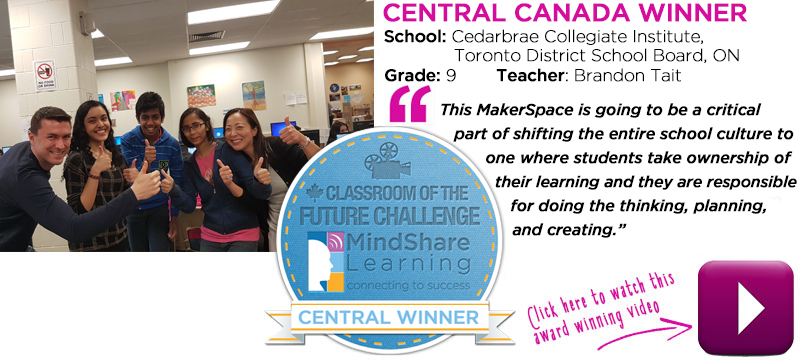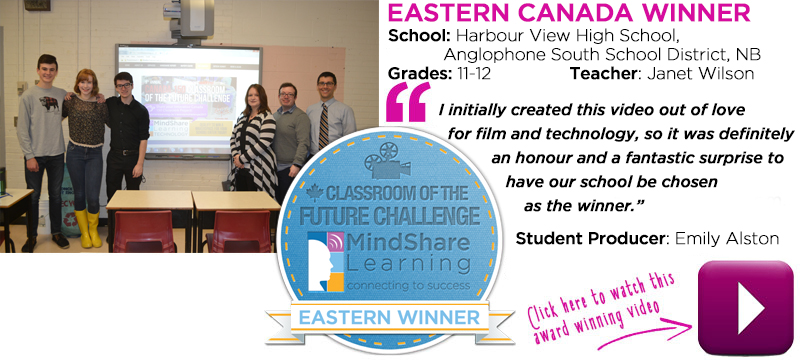 2016 Winners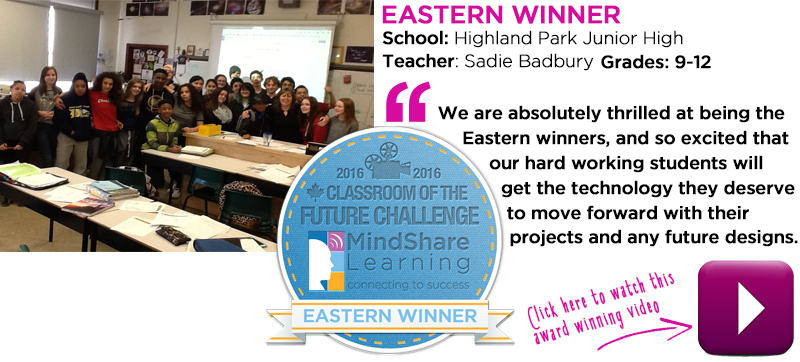 2015 Winners
2017 Winners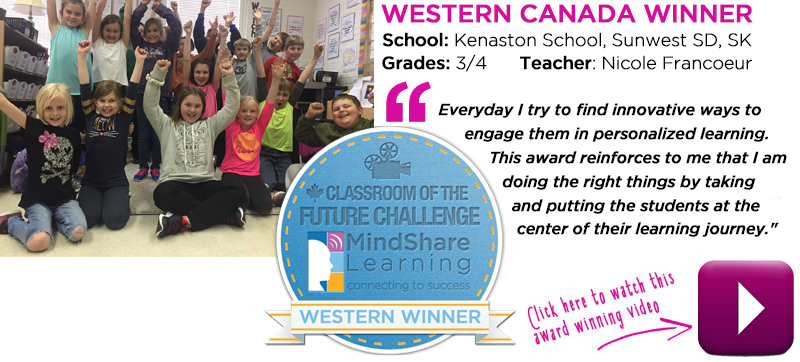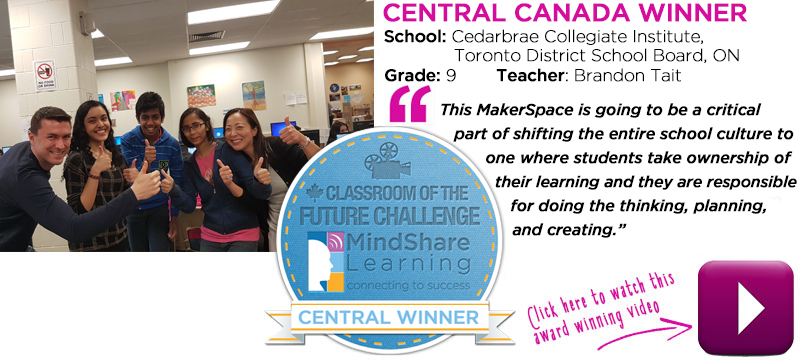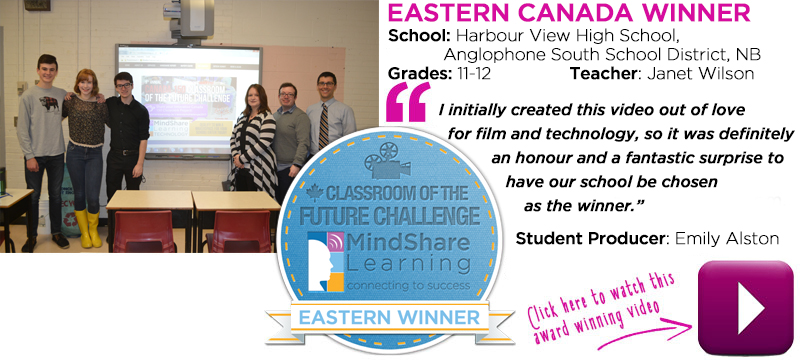 2016 Winners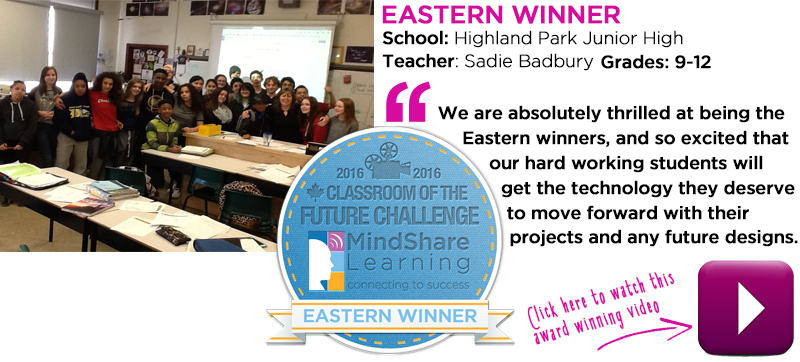 2015 Winners
2013/2014
West
Teacher: Tricia Anton
School: Grade 1, Name Mountain View School
Location: Nanaimo, British Columbia
"My students and I are honoured to be recognized by Mindshare Learning for our efforts in deepening our creativity using emergent technologies in our classroom. We look forward to continuing our learning journey for many years to come."- Tricia Anton,  winning teacher
Central
Teacher: Fred Galang
School: Grade 10-12, St. Elizabeth Catholic High School
Location: Thornhill, Ontario
"My students and I are honoured to be recognized by Mindshare Learning for our efforts in deepening our creativity using emergent technologies in our classroom. We look forward to continuing our learning journey for many years to come."- Fred Galang, winning teacher
East
Teacher: Jacob Lingley
School: Grade 8 Math, Bliss Carman Middle School
Location: Fredericton, New Brunswick
"I am very excited about our win! I have the pleasure of working with some of the most innovative and imaginative students I have ever met and with MindShare's generous award, their enthusiasm to learn will only continue to grow." – Jacob Lingley, winning teacher
2012/2013
West
Teachers: Judi Poole, Katie Quinney, Sarah Lewis, Julia Dobbelsteyn, Jillian Masson
School: Grade 4 French Immersion, École Edwards Elementary School, Rocky View School Division,
Location: Airdrie, AB
"We are really excited to have the chance to access such amazing 21st century learning tools as a result of winning this year's prize!  We are proud to be recognized for the collaborative spirit of our teaching team as well as our learners." – Jillian Masson, one of the winning teachers
Central
Teacher: Teachers at Joyce Public School
School: Joyce Public School
Location: Toronto, Ontario
"Winning the Mindshare Learning contest is an awesome experience. When we were developing the submission it evolved into an all encompassing school event, involving all the teachers and students. We quickly realized that we could not just highlight one classroom in our school because of all the amazing ways that technology is being used in every classroom from JK to grade six… We are looking forward to using the resources from this contest to continue to learn and grow as a school community and thank Mindshare for this wonderful recognition." – Andrew Schmitt, one of the winning teachers
East
Teacher: Ian Fogarty, Enriched Chemistry and Physics Teacher
School: Riverview High School
Location: Riverview, New Brunswick
"Every problem is an adventure and its never the answer that matters it's how you get there." – One of the winning students
2011/12
West
Teacher: Shelley Wright
School: Cornerstone School
Location: Moose Jaw, Saskatchewan
"Thank you! Thank you! Thank you! My students and I are incredibly excited to have our work recognized in this way. It's shown them that being globally connected really does matter!"
Central
Teacher: Heidi Siwak
School: Dundas Central Public School
Location: Dundas, Ontario
"I'm so so excited…thank you very much, it is a great honor ….when I looked at the other video submissions, I didn't think we were going to win with such a competitive field"
East
Seth Richardson
Sir James Dunn Academy
St. Andrews, New Brunswick
"At SJDA technology education is at the forefront of our 21st century learning initiative. We are committed to inspiring our future leaders to question, innovate and collaborate, using the skills necessary to succeed. On behalf of our school and community, I would like to extend my sincere thanks to MindShare Learning for recognizing our efforts and helping to further support our students."
2010/11
West
Barry Janzen
Mt Douglas Secondary School
Saanich, British Columbia
"My students and I are thrilled to have won this contest.  It is very gratifying to know that we were successful in putting together a video that represents our use of technology to enhance learning, and create meaning in our 21st century classroom."
Central
Mrs. Devon Caldwell (pictured left, with class)
Oak Lake Community School
Oak Lake, Manitoba
"My students, their parents, and I couldn't be more excited about winning the video challenge! Technology infusion and teaching kindergarten are two of my passions, and blending them together into a developmentally-appropriate educational experience has been very rewarding. Technology has been invaluable in my quest to teach my students all they need
to know in kindergarten."
East
Jonathan Crossland, Katrina McDonnell, Carrie Beaumaster (pictured left)
Park Street Elementary School
Fredericton, New Brunswick
"Park Street is very pleased to have been selected as a winner for this contest. Our staff and students are very proud of the many ways we integrate technology into our school on a daily basis, and are always looking for new ways to aid students in reaching their dreams and pursuing their passions. Our project was a representation of the first class staff and students we have in our school."
2009/10
West
Kathy Cassidy
Westmount School
Moose Jaw, SK
Central
Zelia Capitao-Tavares & Kamla Rambaran
McMurrich Junior Public School
Toronto, ON
East
Reggie Cyr
L.E.Reinsborough School
St. Dalhousie, N.B.
2008/09
Mark Melnyk
Markville Secondary
York Region, ON
Chantal Lafargue
Fredericton High School
Fredericton, New Brunswick
Mali Bickley
W. H. Day Elementary School
Bradford, Ontario, Canada