Dear Thought Leader,
I'm thrilled to share our May Top10 news stories of the month. Our team proudly curated, created and delivered what I believe to be one of our best MSL Reports ever, stretched to the max in preparing for Connect 2014 (Watch for our wrap-up and highlights in our June issue).
I hope you enjoy our quick hit Top10 news stories for May.  Be sure to tune into the podcasts with some of the global leaders in the EdTech space that offer you excellent insights on leadership, learning and innovation.
Please keep us in the loop by sharing your news, research, jobs and upcoming professional learning events!
Until next time, keep the digital learning curve steep!

Robert Martellacci
M.A. EdTech
Publisher & Managing Editor, The MindShare Learning Report™
President, MindShare Learning™
Connecting Education & Business to Support Student Success
Follow us on Twitter @MindShareLearn
P.S. Teachers take note! Don't forget to complete our 3rd Annual Canadian EdTech Survey and Qualify to WIN a Tablet!
1. A Renewed Vision for Education in Ontario
Government of Ontario 07.04.14
Ontario is building on the gains made in education over the past 10 years with the release of a renewed vision for the education system that will ensure students get the knowledge and skills they need to thrive.
The renewed vision, Achieving Excellence, continues to focus on basics like reading, writing and math, while placing a new emphasis on higher-order skills like critical thinking, communication, collaboration and entrepreneurship. It also recognizes the importance of student well-being inside and outside of school.
2. Interview with Nolan Bushnell, Founder of Atari and EdTech Start-up Brainrush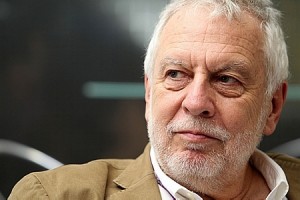 Nolan Bushnell | video game pioneer (creator of Atari and Chuck E. Cheese). He's on to a new start-up venture BrainRush  which is on a mission to unlock the genius in each of us through smarter learning through adaptive games make learning faster, more fun, and more fulfilling.

3.Atomic Learning – Online Learning Portal for Education
By Tim Gard, TDSB Educator & MSL Report Contributing Writer
I've been aware of Atomic Learning for the better part of 5 years now. Initially, when I was invited to review this online resource my thoughts went back to how I used it then. Of course, I made some assumptions about what I was going to see – and they weren't bad ones because my experience before was a good one, however what worked 5 years ago won't necessarily work today. We're in a different era when it comes to online services, not the least of which are online services providing video training. I was pleasantly surprised at the evolution of this product.
4.B.C. launches Skills for Jobs Blueprint to re-engineer education and training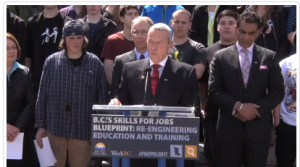 Ministry of Education British Columbia 30.04.14
The Government of British Columbia unveils a comprehensive strategy to re-engineer BC's education and apprenticeship systems, entitled "BC's Skills for Jobs Blueprint: Re-engineering Education and Training".
5. Manitoba Education Minister Takes a Swipe at Alberta's "Not as Successful" Math Curriculum
Edmonton Journal 22.04.14
The Great Canadian Math Debate, Pt 38: Manitoba shows Alberta and Ontario the way to recovery …
More than a year ago, the Manitoba government dumped major elements of the discovery/inquiry elementary math curriculum that it had  developed and shared with Alberta.
Now Manitoba's Education Minister James Allum is taking a swipe at Alberta for its "not as successful" math curriculum.
6. Interview with Mark Carbone, CIO for the Waterloo Region District School Board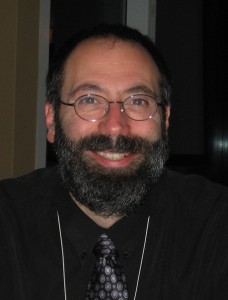 Mark Carbone holds 32 years of experience in education and currently holds the position of Chief Information Officer for the Waterloo Region District School Board.

7. Manitoba Educators Recognized For Creativity, Innovation, Effectiveness
Ministry of Education Manitoba 10.04.14
Education and Advanced Learning Minister James Allum today announced the recipients of the 2013‑14 Celebration of Excellence in Teaching awards.
"Teachers have dedicated their lives to educating and inspiring students," said Minister Allum.  "It's important to recognize the work they do and show appreciation for those who prepare our young people to achieve great things in life."
8. Devon Caldwell- Past MindShare Learning National Video Challenge Winner Shares Her Experience at Microsoft in Educational Global Forum
My name is Devon Caldwell, and I teach kindergarten at Oak Lake Community School in Oak Lake, Manitoba. I'm also a Microsoft Expert Educator and former Mindshare Learning video challenge winner, and in the past month I've had access to some amazing professional learning! Here are some highlights from my travels around Canada and the world!
9. Interview with Michael Furdyk from TakingITGlobal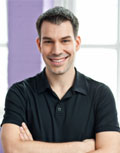 Michael Furdyk has founded several successful online companies (MyDesktop.com and BuyBuddy.com) and is the co-founder and Director of Technology of the TakingITGlobal (TIG) online community.

10.Interview with Karen Francis, CEO of AcademixDirect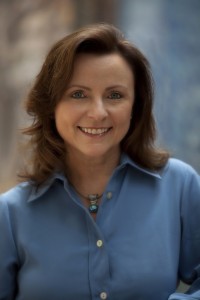 Karen Francis serves as Chairman and CEO of AcademixDirect which owns Coursetalk, the world's most comprehensive catalog of online courses and student-powered reviews.  She brings a valuable combination of marketing, technology and management experience to the fast growing company known as the leading innovator in education marketing.