The ISTE 2014 conference in Atlanta, Georgia, billed as North America's largest EdTech conference, was one of the best in recent years. Perhaps in part due to the strengthening U.S. economy, the excitement and engagement level were extremely high amongst education leaders I spoke with. Kudos to Canada for being the best represented foreign country with over 300 education leaders and some 20 plus companies, including a number of startups. Virtually every province was represented. I always enjoy meeting new people as in Dr. Dan Yang,  based in Ottawa, Ontario who is the innovator behind Vinci, which produces amazing content for kids bundled in a pretty cool tablet. While retail was their original focus, they are now venturing into the education space. Coincidentally, my good buddy Warren Miller, is now heading up sales for Vinci.
Another intriguing Canadian company I stumbled upon was Workbay.net. Mary Hayes, president, has developed a very useful platform for students to explore career options, among other services. We look forward to our future collaboration.
There will be lots more to highlight about ISTE 2014 which will feature in our Back2School edition this coming September.
On another note, special thanks to Canadian and U.S. education and industry leaders who attended our  6th annual Can/Am Celebration of Excellence networking reception.  It was a great success with over 100 leaders in attendance. What makes it really special are the quality individuals who are dedicated to helping nurture student success through the power of technology. Looks like we'll be back at Philly's amazing Union League next year!
I was honoured to be recently invited by the Lieutenant Governor of Ontario to attend a reception in honour of the 75th Anniversary of the the National Film Board (NFB). They are a valued partner in  our national video challenge contest. Congrats to their education division lead, Kristine Collins, on the excellent work they continue to do in supporting education in Canada. We truly value our partnership with the NFB.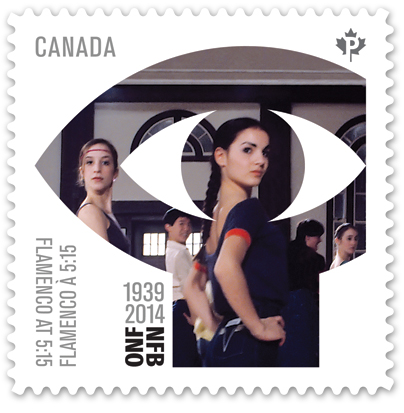 As an EdTech industry we tend to think we lag behind others in the way of technology adoption, or integration, as Dr. Seymour Papert once reminded me in an interview. Below is a chart from a study that surprised me, courtesy of Scholastic that shows that education in fact leads the way when it comes to mobile integration!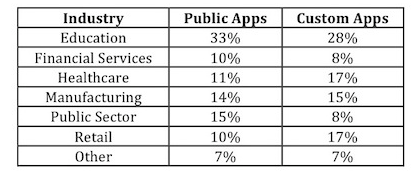 A gentle reminder to Canadian and U.S. EdTech industry leaders to  ensure that you're up on the new Canadian anti-spam laws. Here are some Fast Facts that took effect July 1. Are you ready?#EdTechbizhttp://lnkd.in/davrQac
As this marks our special summer edition. We'll be taking a bit of a breather next month in preparation for Back2school 2014. Be sure to keep us in the loop when it comes to to sharing your news, research and success stories!
Until next time, walk the digital talk! Cheers, R.