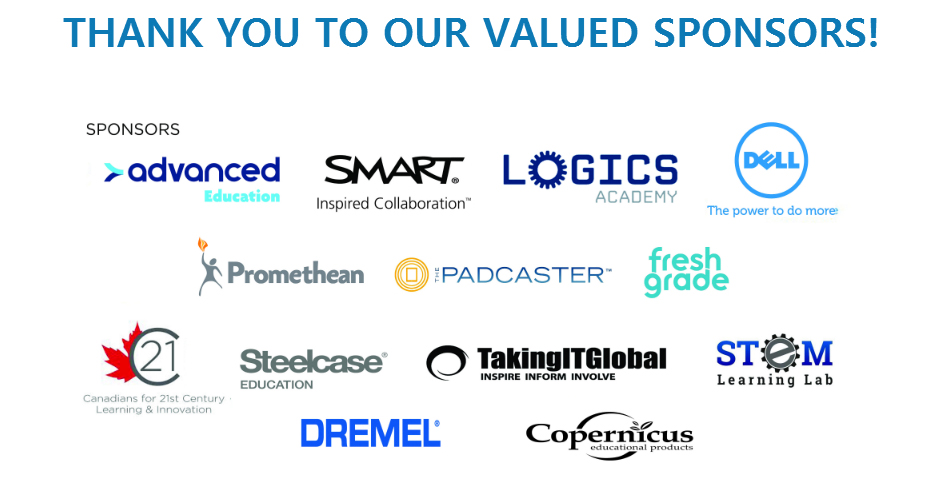 Contest Submission Details
Submissions will be accepted until midnight EST on Friday, March 11, 2016.
practices and upload a two to four minute video, podcast, or digital portfolio showcasing the role
pedagogy and technology play in engaging and motivating their students in the 21st century classroom.

How Will Prizes Be Awarded?
The official announcement of the three (3) 2016 grand prize national winners will be shared in the April
edition of the MindShare Learning Report. Winners will receive a 'Makerspace' prize package (including
professional learning) valued at over $10,000.00 for each school.  Sponsors will ship prize packages directly to the winning schools. Prizes are intended for utilization at the respective winning schools and not considered the teacher's personal winnings.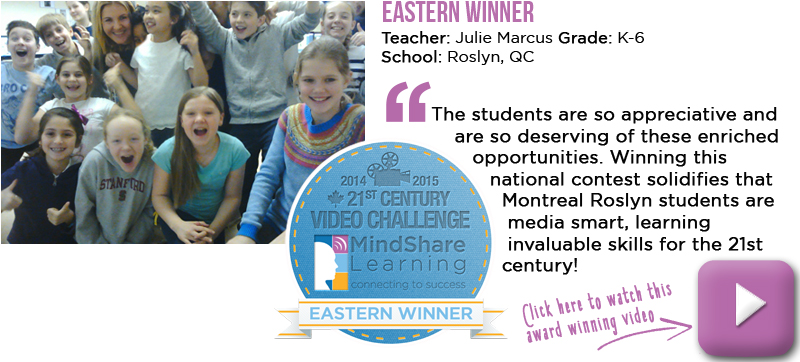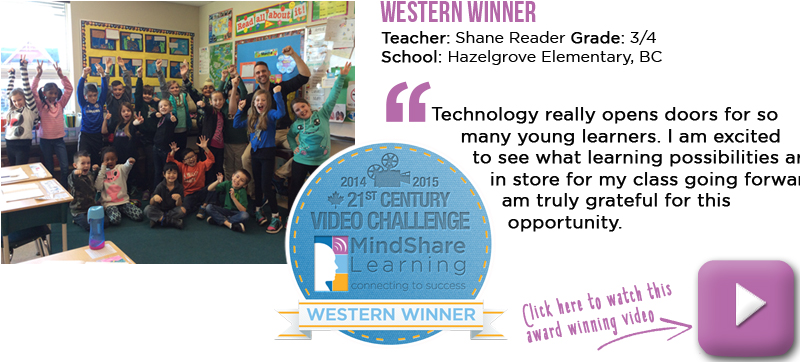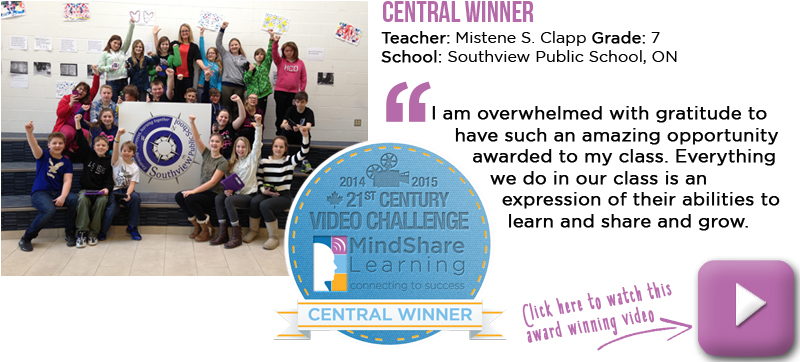 The judges are comprised of a MindShare Learning Report representative (1), MindShare Learning Board member (2) and last year's contest winners (3). The judging criteria rubrics, used by the judges, will be based on C21 Canada's 7 C's of 21st Century Learning. This rubric can be found below.
---
Standards
7 C's of 21st Century Learning
Creativity, Innovation and Entrepreneurship
Critical Thinking
Collaboration
Communication
Character
Culture and Ethical Citizenship
Computer and Digital Technologies
Source: 7 C's of 21st Century Learning Page 10

Open to full-time K-12 educators working in a publicly funded Canadian School and holding a valid teaching certificate.
Teachers must seek approval from their school principal to participate.
Group submissions (teachers and students) by a school are permitted and encouraged.
Submissions must be in video format and uploaded to YouTube or Vimeo.
The Submission can be no more than four (4) minutes in length and contain no copyrighted material.
Please seek appropriate approvals from video participants in the event your submission is successful and we wish to showcase your video.
Prizes must be accepted as awarded. There is no cash value.
Winners must be prepared to participate in award ceremonies and agree to their photo being published.*For further info please contact us at info@mindsharelearning.com