Dear Thought Leader,
Our June Top Ten News Stories are a testament to the innovative spirit and leadership amongst Canadian educators, students and business leaders who, so passionately, strive to achieve excellence throughout the academic year.
As we are in the midst of celebrating graduating students from across Canada, I am extremely proud of my twins, Michael and Lucas. They entered high school as boys and leave as mature focused men who continue to pursue their passion for hockey and academics.
We are proud partners of ISTE 2014 taking place in Atlanta, GA. Our team is working hard to finalize plans to host our 6th annual Can/Am Celebration of Excellence reception at the Canadian Consulate of Atlanta on June 30th. Drop me a note if you are attending ISTE and would like to join us.
Watch for our Summer Professional Learning – Year in Review edition next month.
Until next time, keep the digital learning curve steep!

Robert Martellacci, M.A. EdTech
President & Publisher, MindShare Learning™ Media
Follow us on Twitter @MindShareLearn
P.S. In light of the new Canadian Anti-spam legislation, please feel free to exercise your option to unsubscribe at the bottom of this report, if you wish to no longer receive our MindShare Learning Report.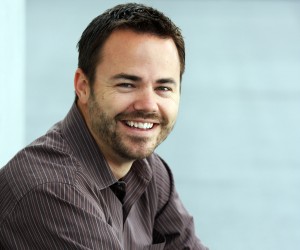 Lane Merrifield is a Co-Founder of Club Penguin and served as the General Manager. He served as Executive Vice President of Disney Interactive Media Group and as the CEO of Disney Online Studios Canada Inc. Merrifield has since left Disney and moved on to co-found Fresh Grade.
The broad role of education in the JK-12 sector is to build the capacity of learners to make sense of the world around them, to graduate good citizens in a democratic society, and to prepare our youth for successful careers and healthy, satisfying personal
lives. Empowering students to learn 'how-to-learn' and to engage them in continuous self-improvement is the challenge for educators.
Crowdmark 21.05.14
The Education Division of the Software & Information Industry Association (SIIA) showcased some of the newest and most innovative products in the education technology market, and recognized the best among them as part of the Innovation Incubator program.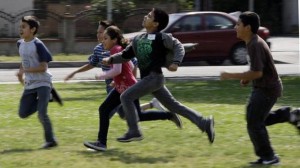 Globe and Mail 20.05.14
A new report reveals that the overall physical activity levels of Canadian kids are lagging behind those of youngsters from other nations.
For the first time, Active Healthy Kids Canada is using its annual Report Card on Physical Activity for Children and Youth to see how Canadians measure up to kids in 14 other countries.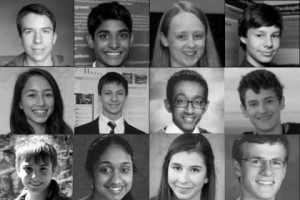 Youth Science Canada 29.05.14
The Intel International Science and Engineering Fair was held in Los Angeles, California from May 11th to 16th. Pre-College scientists were chosen from all around the world to enter their projects and participate in the world's largest science fair. Among them, our nation's top twelve finalists were chosen by Youth Science Canada to participate as Team Canada-ISEF 2014. In total, these young innovators were competing for over $5 million USD in awards and scholarships.
Edudemic 26.05.14
Whether you're a science teacher or not, education and the STEM subjects is a hot topic these days. From discussions about comparing test scores in STEM subjects with students around the globe to tracking the number of STEM based jobs and future graduates, there's certainly a lot to discuss. There's a lot of information out there, especially on Twitter.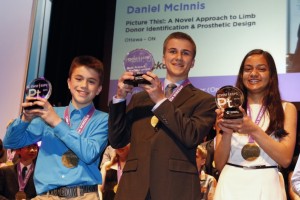 Youth Science Canada 15.05.14
Organizers of 53rd annual Canada-Wide Science Fair, presented by BlackBerry, awarded nearly $1 million in cash prizes, awards, and scholarships to winning finalists at today's gala awards ceremony and banquet held at the St. Clair College Centre For the Arts in Windsor, Ontario.
Canada Newswire 23.05.14
BP Canada is proud to announce that one school in Sundre will be the honoured recipient of a BP A+ for Energy grant. BP Canada employees will surprise the winning local teacher and students with a grant cheque for $10,000 at the school today.
Marketwired 15.05.14
Highlighting the growing demand for its solutions in the K-12 market, Desire2Learn (D2L), the EdTech company that created the world's first truly integrated learning platform (ILP), today announced five new K-12 customers.