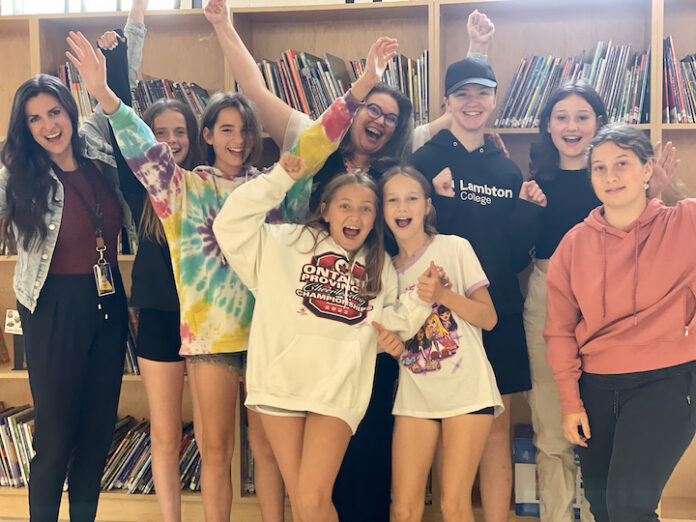 An all-girl team of Grade 6 and 7 students from Rosedale School has placed first in Canada in a contest that required them to design a better Sarnia, create it using Minecraft, and narrate a four-minute video being shared with the world.
The challenge put to them was to study global sustainability goals as set out by the United Nations and envision what their own community would look like if it met those goals.
They turned to many sources for help with their research, says Grade 7 teacher Melissa Dent who recruited members of her Girls Who Game club for the national competition. One resource was city councillor Brian White who sat down with the team to talk about what a more sustainable Sarnia would look like.