MindShare recently hosted its 8th annual advisory board meeting at MaRsDD recently to reflect and peer into the future of EdTech trends. Special thanks to are much valued board members who help us keep a pulse for what's happening in EdTech in Canada.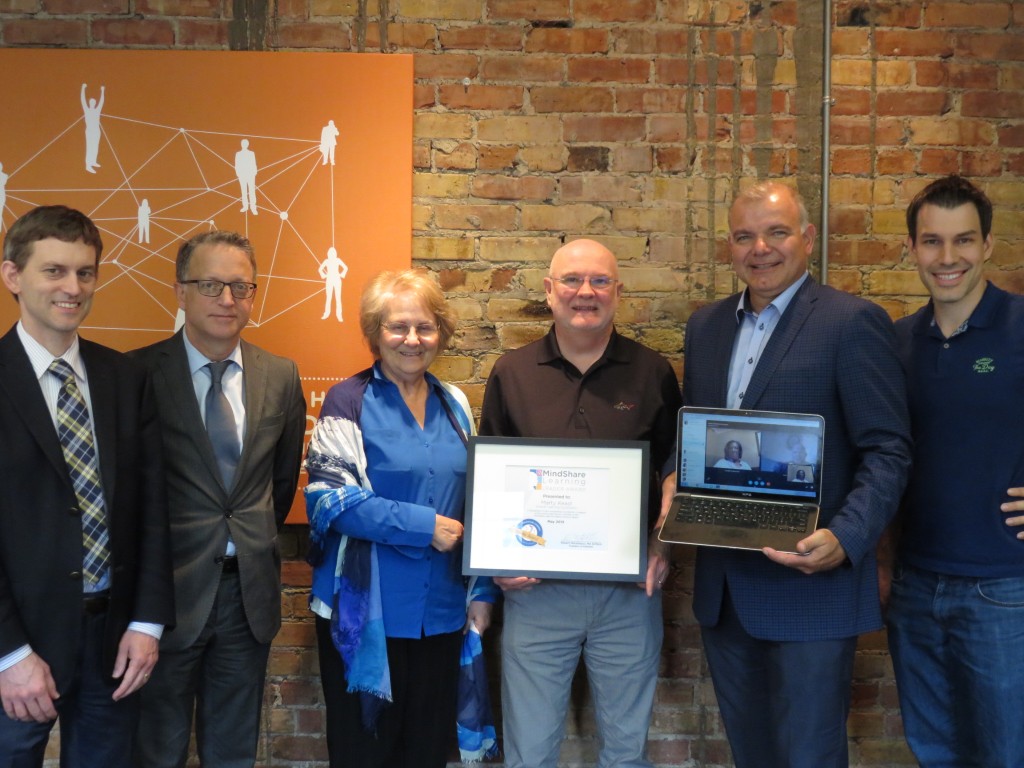 Meeting of the Minds! Mindshare's  board members (L-R) David Marsi, Ron Sedran, Cheryl Paige, Marty Keast, Robert Martellacci, (On Skype screen: Dr. Camille Rutherford, Ian Fogarty), Michael Furdyk
Thank you! Marty Keast, former Pearson K12 president and  founder, Forever Learning Corporation was honoured at the recent  MindShare Learning Report Advisory Board with the MindShare Learning Leadership Award.. Marty was a valued member of the board from its inception and a long time friend and colleague to MindShare Learning. You will be missed Marty!
Another former Pearson executice makes a move. Sandra Nagy, is now Director of Learning at Future Design School. Check out FDS Summer Camp offerings for students
Interesting to note that Gartner reveals the cloud computing caveat to a Chromebook sales surge due to the explosion in demand for Chromebooks in education. Read more or visit http://www.itworldcanada.com for more Canadian IT News.
It was excellent mindsharing recently with Dr. Gina Cherkowski, Co-Founder and Director of Learning, STEM Learning Lab based in Calgary.  Gina is also founder of STEMfest upcoming September 27 – October 3 in Saskatoon, SK.. MindShare is pleased to serve as a media partner in support of STEMfest.
Congrats to Ian Fogarty, MindShare video contest winner and science teacher extraordinaire from N.B., who was recently honoured as the first Vizwik Distinguished Educator. Explore visual program with your students via Vizwik's free cloud based solutions.
If you have new developments to share, or an upcoming conference, please drop me a note!
Until next time, walk the digital talk!
Robert Martellacci, M.A. EdTech
Publisher & Managing Editor, The MindShare Learning Report™