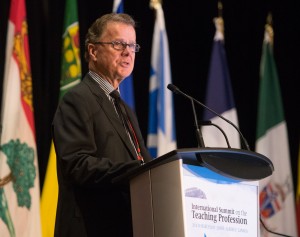 Gordon Dirks was appointed Minister of Education on Sept 15, 2014. His vision for public education in Alberta will ensure that every student has equal access to the highest quality education. Minister Dirks brings a wealth of real world leadership to the role, having served as Chair of the Calgary Board of Education (CBE), and as an educator.
The Minister has had a lifelong commitment to public service as a former public school teacher, principal, university instructor, post-secondary college president and a father. He is a strong advocate for parental choice in schooling.
https://mindsharelearning.ca/wp-content/uploads/2015/03/AlbertaMinister.mp3
How many classes
essayclick.net
overlap in time or occur at the same time.