Dear Thought Leader,
The number 10 is especially meaningful to this Top10 EdTech Newsmakers of the Year edition! Celebrating our 10th Anniversary this past year with you has been memorable and inspiring! We're looking forward to announcing new initiatives for 2014 as we strive for our next milestone in our quest to transform learning in the 21st Century.
It's been another amazing year in the learning and technology space across Canada. Hence, we reflect and celebrate our Top 10 EdTech Newsmakers of the Year. This year, once again, proved to be challenging for us to select from so many amazing individuals and organizations across Canada.
Congratulations to this year's Top Ten EdTech Newsmakers of the Years as selected by Mindshare Learning.
Wishing you the very best this Holiday Season.
Here's to keeping the innovation learning curve steep in 2014!
Cheers,

Robert Martellacci, M.A. EdTech
President & Publisher
MindShare Learning
P.S. This year's charity of choice for Mindshare Learning is  Right  To  Play.
1. Chris Hadfield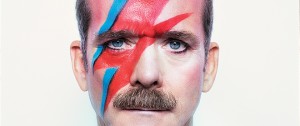 Chris Hadfield, Canada's, if not the world's most notable astronaut! His engagement through social media in reaching out to the teacher and student community has made being an astronaut and scientist really cool. He currently has over 1.02 million followers on Twitter and 556K likes on Facebook, making him one very popular man.
2. The Honourable Jeff Johnson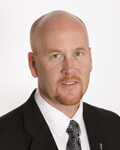 The honourable Jeff Johnson, Alberta Education Minister & Chair, Council of Ministers of Education Canada (CMEC), for his leadership, innovative thinking and embracing 21st century learning within his province and beyond.
3. Canada's 21st century Classroom Video Challenge Winners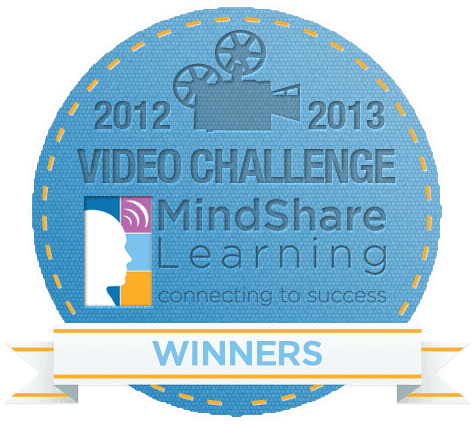 MindShare Learning's 2012/13 Video Challengewinners from across Canada: Western CanadaJudi Poole, Katie Quinney,Sarah Lewis, Julia Dobbelsteyn and Jillian Masson from Ecole Edwards Elementary School in Airdrie, Alberta; Central Canada Joyce Public School Staff from Joyce Public School in Toronto, Ontario and; Eastern Canada Ian Fogartyfrom Riverview High School in Riverview, New Brunswick.
Important Note: This years MindShare Learning Video Contestdeadline is Friday, January 31, 2014 
4. John Baker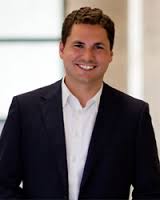 John Baker is CEO of the award-winning Desire2Learn. Proudly a Canadian company that has continued to gain national and international acclaim for their innovative learning platform. Their major cash infusion byOMERS Ventures this past year, served as source for inspiration to EdTech start-ups in Canada.
5. District School Board of Niagara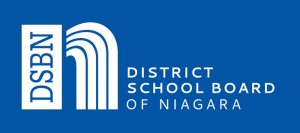 Warren Hoshizaki, DSBN, Director of Education for his leadership in nurturing his team to introduce a number of innovative local, national and international programs, including: Walker Living Campus @Woodend, Concussion Conference, DSBN/Brock University Innovation Hub, International Education Program, Connect 2014, eLearning/Blended Learning, and HomeworkHelp.
6. Dr. George Siemens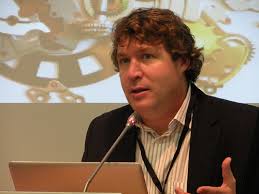 Dr. George Siemans, Athabasca University for his global leadership and pioneering work in the  massive open online courses (MOOC space) that is one of the hottest trends in EdTech today. He is the originator of Connectivism theory and author of the article Connectivism: A Learning Theory for the Digital Age and the book Knowing Knowledge – an exploration of the impact of the changed context and characteristics of knowledge.
7. Kathy Cassidy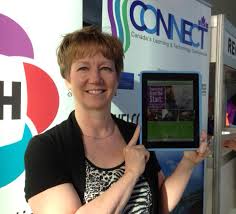 Kathy Cassidy, grade one  teacher, has been blogging with her students since 2005 in Prairie South School District in Moose Jaw Sask. She continues to lead and inspire other educators on a global scale. This past year, Ms Cassidy published her first book: Connected From the Start: Global Learning in the Primary Grades was published in 2013.  A recipient of numerous awards from ISTE, Canadian Innovative Teachers, IRA and the MindShare 21st Century Video Challenge, to name a few!
8. Dr. Susanne Lajoie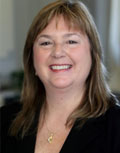 Dr. Susanne Lajoie, McGill University, for her work as  the Director of the newly funded Learning Environments across Disciplines (LEADS) project. With close to $2.5 million from the SSHRC, LEADS brings together an international group of experts ranging from educators, psychologists and computer scientists to engineers, physicians and an historian to explore how to best use digital technology to enhance learning not only across disciplines but also across age groups, from kindergarten kids to university students.
9. Nicholas Schiefer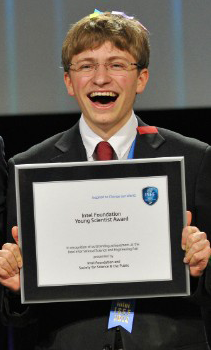 Seventeen year old  Nicholas Schiefer of Pickering, Ontario, Canada led team Canada and took home an Intel Foundation Young Scientist Award of $50,000 at the Intel International Science and Engineering Fair. Schiefer also received the Best of Category Award ($5,000) and First Place Grand Award ($3,000) in Computer Science, plus five Special Awards. These include a $10,000 award from Google and a trip to CERN in Geneva, Switzerland.
10. Karen Lirenman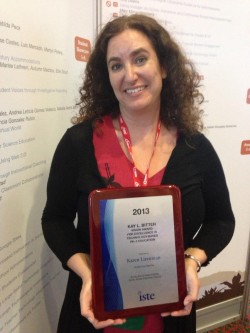 Karen Lirenman, Surrey School District educator, British Columbia, her innovative classroom practices earned her the prestigious Kay L. Bitter Award International at ISTE13 in San Antonio, Texas. Karen teaches grade 1, engaging them through video conferencing, twitter, and blogging and uses technology as seamlessly as possibly to make this all happen. She started teaching in 1992.
Happy Holidays from our team to yours!