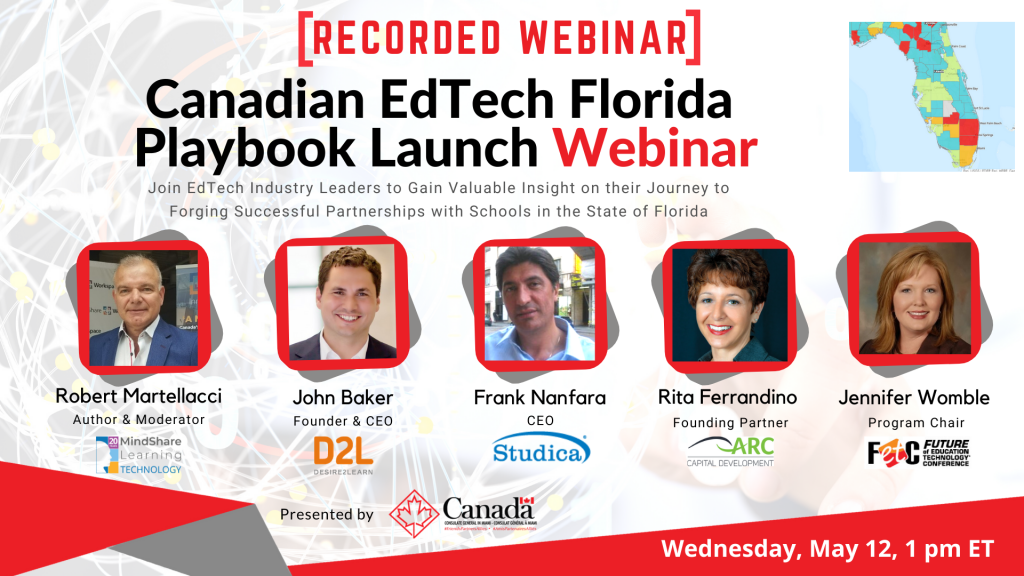 Introduction
"Florida continues to grow and therefore will be a great market for anyone that has a great product. I believe you can succeed in any market if you are willing to work hard and give yourself a minimum of two to three years."
—Frank Nanfara, CEO, Studica, a Canadian EdTech Company successfully doing business in Florida.
The Florida Canadian EdTech Playbook was commissioned by the Canadian Consulate General of Miami as a practical Playbook in supporting EdTech companies expanding their business in the state of Florida.
The Playbook provides a snapshot of the education technology landscape in Florida, "road map" of information, contacts and regulations to help make entering the market as seamless and easy as possible for the client.
Further, the Playbook provides insight on market trends, key contacts with an overarching goal to inform EdTech companies on how to best connect with prospective customers to win business in the state of Florida.
In closing, despite the pandemic, it has never been a more exciting time to be in education given the mission critical applications and hardware required to sustain learning in the K12 and Higher Education markets.
EdTech has come of age with virtually 100% of educators leveraging tech infused pedagogy in their day to engage with students.
We trust this Canadian EdTech Playbook will service as a critical resource and 'go to' guide for you and your team to accelerate your speed to market.
Click Here To Download the playbook