Dear Thought Leader,
We're thrilled to invite you to join us as a delegate,  exhibitor, or sponsor at Connect 2014 – Canada's Learning & Technology Conference in iconic Niagara Falls, Canada!  This two-day national conference connects over two thousand K-12, college and university educators, librarians, technologists, and school leaders with the latest technology resources that support 21st century teaching and learning.  The conference provides participants with an opportunity to attend professional development sessions delivered by innovative educators from across Canada and stroll the exhibit hall to test out the latest technology resources from the world's leading technology companies and promising start-ups.
"Connect 2013 was a great opportunity for the Toronto Catholic District School Board to bring a group of almost 30 Teachers, School and System Leaders to learn about 21st Century Learning.  Feedback from all attendees was extremely positive and gave them an opportunity to see what others are doing.  It also gave us an opportunity to get feedback on the work we have been doing as a board to raise awareness about the need to change teacher practice.

– Lori DiMarco
  Toronto Catholic District School Board
Superintendent of 21st Century Learning And Academic ICT                                                                                                                                                              

Conference Highlights include: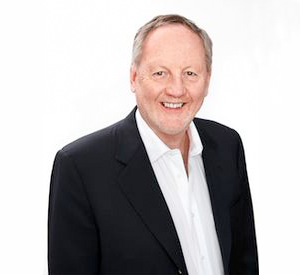 Keynote by Dr. Michael Fullan—"Children Can't Wait: Tech–Enhanced Pedagogies for Deep Learning"
Awesome Spotlight Presentations!
CONNECT to Win! To enhance the level of interaction between attendees and exhibitors, conference attendees will have a chance to win  prizes by voting on the: Most innovative product; Most engaging booth; Best enterprise solution; Best classroom resource; Most promising start-up.
Connecting with Innovative Canadian Educators: Conference attendees will have multiple opportunities to network and CONNECT with K-12 and higher education leaders and educators throughout the day and into the evening as they sample the offerings created by the chefs at the Canadian Food & Wine Institute at the VIP reception, participate in a wine tour of Niagara's renown wine region and sing along with new friends at the CONNECT Karaoke.
Start-up Alley: Innovative start-ups will have a chance to be a part of the CONNECT Conference at a reduced exhibitor rate. The five most promising start-ups will have the opportunity to pitch their product to a panel of CIO's in front of a theatre of educators to be selected the conference's most promising start-up.
Checkout our conference website to learn more about how you can get connected!Hope to see you in Niagara May 8-9!