Dear Thought Leader,
The digital revolution continues to accelerate across Canada as is evidenced by this month's Top10 news stories and our national video challenge winners. While we have fantastic success stories, we are challenged to get beyond pockets of innovation across Canada. Schools, districts and post-secondary institutions continue to struggle with sustainability and funding issues as they try to manage the innovation process.
What's abundantly clear is that provincial and federal governments need to step-up and invest more heavily in nurturing and supporting Canada's digital learning ecosystem. Industry needs to further invest to do their part in forging strategic partnerships with education to bridge the 21st century learning gap. In my travels, I am continually reminded how lucky I am to live in our great country, Canada. It truly is the envy of the world. We cannot rest on our laurels when it comes to educating our future leaders in preparing them for the global knowledge based economy.
Canada is at risk of falling behind. What are you going to do about it? Our mission here at MindShare Learning is to continue to push the envelope in nurturing student success in the 21st century by collaborating with education and industry. Please don't hesitate to contact me if you'd like to explore opportunities with us. Until next time, keep the learning curve steep!

Robert Martellacci
M.A. EdTech
President & Publisher
The MindShare Learning Report™
Connecting Education & Business to Support Student Success
Follow us on Twitter @MindShareLearn
P.S. Checkout our Top 5  Reasons to attend Connect 2014 Infographic below!
1. Exclusive Podcast Interview with Dr. Michael Fullan on Change Leadership in the 21st Century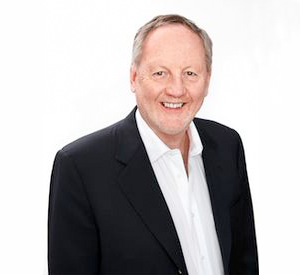 Dr. Michael Fullan is a worldwide authority on educational reform with a mandate of helping to achieve the moral purpose of all children learning.  Stratosphere was your first foray into focusing on technology. He has a new book: The Principal: Three Keys to Maximizing Impact.
2. Winners of Canada's 6th Annual Digital Learning Video Challenge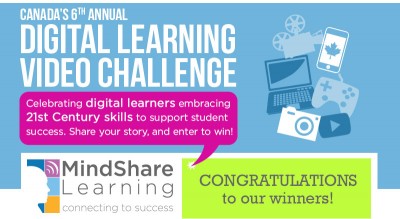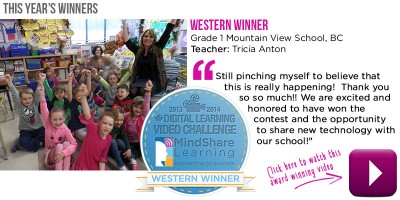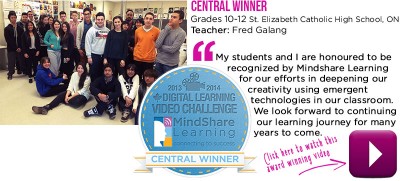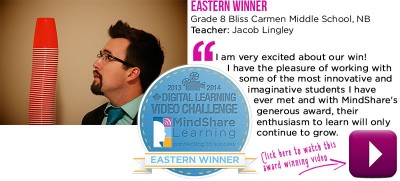 3. C21 Framework Provides the Foundation for Sun West School Division Policy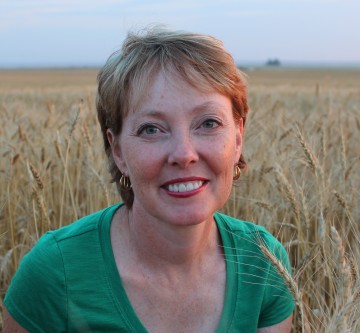 C21 Canada – Guest Blog
Jade Ballek, Learning Consultant for Sun West School Division
Sun West School Division in rural Saskatchewan has embraced the seven guiding principles of C21's vision for Canadian public education through the adoption of a Board Policy centred on the 21st Century Competencies. C21's nationally recognized framework forms the foundation of Sun West's belief that "students need to be competent in literacy, numeracy and science. Today's knowledge and digital reality means that changes occur at an astronomical rate. This reality requires our students and staff to have additional competencies and skills."
4. Podcast Interview with Dino Miele, CIO, DSBN and Dean Fiona Blaikie, Brock University on the launch of Niagara's Innovation Hub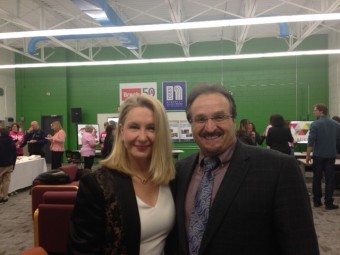 The District School Board of Niagara and Brock University's Faculty of Education are collaborating on a unique initiative to support innovation in Canadian education and technology.
Housed inside 2,100 square feet at the DSBN Academy in St. Catharines, the newly minted Educational Research and Innovation Hub will bring together a wide range of stakeholders to cultivate powerful new learning technologies.
5. Ten Thousand Coffees — @10ThousandCoffees
We're a team of young people who believe that the next generation has incredible potential just waiting to be unlocked. The problem? There's a gap between the leaders of today and the social generation. We built Ten Thousand Coffees to be the solution: to bridge that gap and help people connect in a way that's never been done before.
6. A MindShare learning moment, Dr. Alec Couros, Professor, Faculty of Education, University of Regina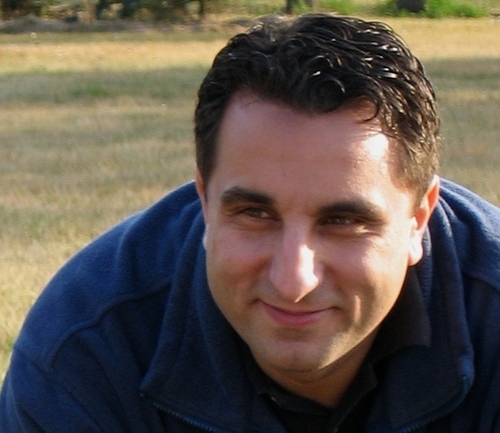 Dr. Couros recently led a bullying conference where students from across the province (from every District) came together for the day.
7. The Honourable Jeff Johnson, Minister of Education, Alberta Receives a Surprise C21 Shifting Minds Award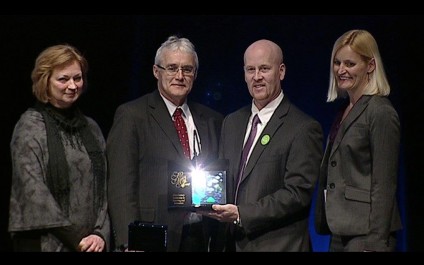 The Honourable Jeff Johnson, Minister of Education, Alberta receives a surprise C21 Shifting Minds Award at the recent Inspiring Learning Symposium in Alberta for Alberta's leadership in transforming learning in the 21st century.
8. Degrees of change: Liberal arts, teaching degrees fall out of favour in Saskatchewan
Leader-Post 02.20.14
As the chill of December 1963 descended on Regina Beach, so too did 30 University of Regina faculty members, there for a retreat.
There they penned the Education Policy for the Liberal Arts, later to become known as the Regina Beach Manifesto.
9.Ontario Student's Doodle Illustrating a Telescope To See the Bottom of the Ocean Wins Canada's First Doodle 4 Google Competition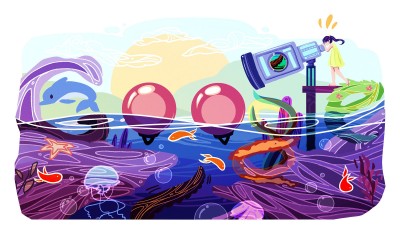 Following thousands of submissions, and nearly 200,000 votes, Ontario's Cindy Tang, age 17 has been named the winner of the first ever Doodle 4 Google Canada competition for her illustration of an underwater sea telescope.
10. CANARIE Invests in 9 Innovative Software Projects and Boosts Canadian Researchers Toward Faster Scientific Discovery
CANARIE, a vital component of Canada's digital infrastructure supporting research, education and innovation, today announced a further $4M in investment to create nine software projects, selected from its Research Software Call for Proposals issued in June, 2013.