I had a great and memorable summer. However, I begin my musings on a very sad note remembering, Scott Robinson, my former colleague from The Learning Company. My back to school day began with the excitement of my kids' heading off for their first day, followed by reading a short email as I sat in shock that a friend and former colleague, Scott Robinson died suddenly of unknown causes at 41. As I get over the numbness, I feel compelled to share and honour Scott, who was a proud father of twins, Joshua and Sophie and husband to Julia. I will always remember his creative, hard working, innovative spirit and desire to enjoy the moment. You left us too soon buddy! Thanks for the memories!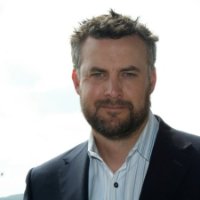 I'm becoming increasingly concerned about 'Skills Gap' challenges that we face in Canada. The Conference Board of Canada released a study that speaks to the Billions of dollars in lost productivity as there are "people without jobs and jobs without people." I wrote an article recently for Backbone Magazine that is soon to be published entitled, "It Takes a Digital Village to Raise a Child." I encourage my kids to follow their passion as they prepare for university, however, today one needs to have  a "Plan B" and "C," in charting your career path.
I was further struck by the  CBC Radio's Cross Canada Check-up I tuned into this past weekend that highlighted how challenging it is for young people to find jobs.  Armed with a university degree, no employment opportunities and heavy debt, many youth are moving back home with parents; dashing many hopes and dreams. Did you know that in Ontario the excess supply of teachers is rumoured to be up to five years? Is it the echo boom that Dr. David Foote theorized now affecting Boomers' kids? Are baby boomers being selfish in working beyond 65? What legacy and future are we providing our future leaders? Government leaders need to come together with education and industry to address this epidemic that is surely going to hinder Canada's innovation ranking on a global scale. Stay tuned for more to come! Share your thoughts and engage with us and on the C21 Canada–Canadians for 21st century skills website.
On a more positive note, there are plenty of jobs in the tech space, one just needs to do their homework. Case in point, the EdTech space is super hot!  I googled Desire2Learn which is an education technology company out of the Waterloo region, they have 86 jobs posted on their website.  Speaking of Desire2Learn, checkout their Edge Challenge 2013. Qualify to Win $10K
It was great to hear from our MSL Report board member Jamie McNamara recently. He shared that he's retired as Superintendent from the St. Thomas Aquinas Roman Catholic Schools to take on a new gig as Executive Director, Council of Catholic School Superintendents of Alberta. Congrats!
Here's some interesting stats I though you might be interested in….EDUCATION AT A GLANCE 2013: HIGHLIGHTS FOR CANADA, courtesy of CMEC
I had the good fortune of participating as a mentor recently in Start-up Weekend Toronto Edu. It was a fascinating event that brought together young engineers, desginers, students from diverse backgrounds who created start-up businesses over the course of a weekend. I was struck by the passion and synergy amongst youth who were not necessarily like-minded, yet complemented one another to create high performing teams.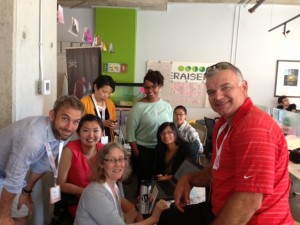 "Robert Martellacci is pictured mentoring one of the team entries at Start-up Weekend Toronto Edu"
Speaking of start-ups, kudos to award-winning Bitstrips, a proudly Canadian company that received the following news coverage in the UK. They are definitely making waves across the pond! Make Your Own Comic Strip: Using Bitstrips For Projects or Assignments

The following is a great opportunity for teachers to engage in a major McGill University
Join the conversations
Gear up for the school year by learning about the most up to date educational theories and how to apply them to your classrooms! You will help bridge the gap between educational researchers and teachers through an online platform by taking part in McGill University research.
In this study, you will interact with researchers as they read about educational research and give feedback on the classroom activities. Topics covered will include student motivation, attributional retraining, and maintaining student interest and technological teaching tools (just to name a few). Give your input on the research, the classroom activities, and the online format to make a change in our communication style.
The study consists of two parts. Part 1 is a short assessment and will require about 15-20 minutes of your time. You will then have access to our online resource and have up to one month to implement an activity in your classroom. Part 2 is a post-test assessment as well as a short questionnaire lasting approximately 15-30 minutes.
Get involved or ask questions about our quick web-based study starting September 16, by contacting us:
Email: theconversationedu123@gmail.com
Facebook: https://www.facebook.com/theconversationedu
Twitter: @ConvoStudy
As always, please keep us in the loop next time you have a success story, or exciting news to share around learning and technology.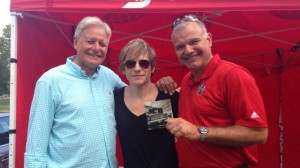 Reunited at a summer concert! York Professor emeritus & MSL Report Advisory Board member  Greg Malszecki (L) pictured with York Alums Tom Barlow, four time Juno nominee (C) and Robert Martellacci (R) showing off his purchase of Barlow's newest Album
Until next time, walk the digital talk!
Cheers,
R.M.