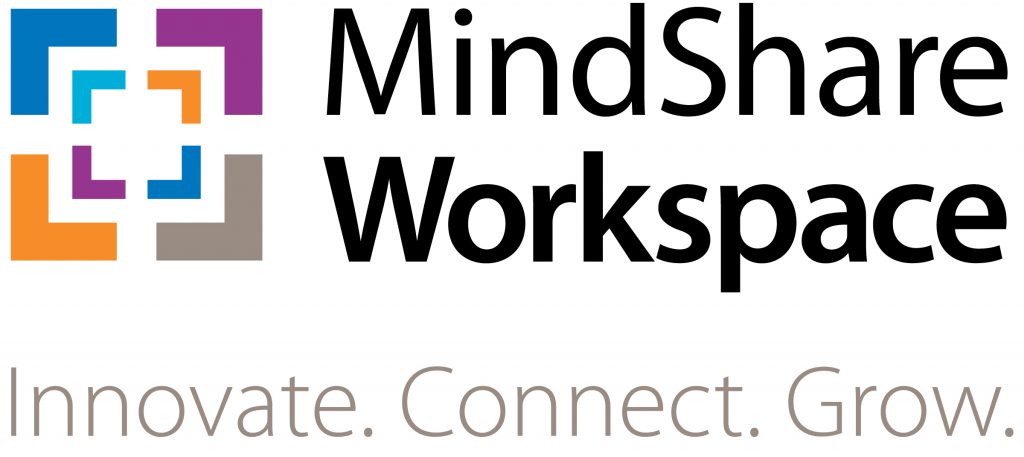 $100 Million Renovation at Erin Mills Town Centre Inspires A New Way to Work Designed to Maximize Comfort and Collaboration in an Easily Accessible Storefront Setting
Mississauga, ON October 3, 2017 – MindShare WorkSpace, a newly established startup is a response to the founder's desire to nurture a healthy and vibrant 21st century city ecosystem embracing the notion of Live, Work, Play. The MindShare WorkSpace redefines the future of work and learning, providing opportunities for a community of passionate business leaders from all sectors who want to innovate, connect and grow personally and professionally. Our state-of-the-art facility is designed to inspire you to work hard, connect with like-minded professionals, and have fun.
The MindShare WorkSpace is the brainchild of award-winning entrepreneur Robert Martellacci, a proud Mississauga resident with over 20 years of expertise in the technology and learning space as founder of MindShare Learning Technology. He has advised a wide range of clients from Fortune 500 companies to numerous startups. Mr. Martellacci is one of Canada's technology thought leaders who specializes in learning technology. He hosts a national tech & learning conference in partnership with MaRs Discovery District, and has served as an advisor to a number of companies affiliated with MaRsDD.
"I'm extremely honoured and excited to be launching what promises to be a new way to work and learn in a cool inspirational and innovative workspace, based on our research and year-long planning. In the final analysis, Erin Mills Town Centre was a perfect choice to locate. The mall management team is amazing to work with, and the reno is state-of-the-art and inspiring," says Robert Martellacci, Founder and CEO, MindShare Workspace. "We look forward to filling a void that's long existed, to put Mississauga on the map as a tech hub and innovation space."
MindShare's expertise in nurturing innovative startups in the Canadian Education & Technology sectors is unparalleled. Through strategic community partnerships with the University of Toronto, Sheridan College, local school boards and technology partners, members will have the benefit of connecting and collaborating with thought leaders who will accelerate the growth and expansion of our professional community.
"The MindShare WorkSpace wasn't designed to be just another CoWorking Space. It was designed as "a new way to work". Our inspiration stems from the desire of our community & strategic partners to create a unique experience facilitating growth, collaboration and community," says MindShare WorkSpace Founder, Robert Martellacci. "With the evolution of coworking spaces and more individuals looking to move further away from rigid office spaces and coffee shops, we are providing a space that is at the forefront of innovation across multiple sectors."
MindShare WorkSpace Special Features:
4,000 sq. ft. of coworking space with state-of-the-art dedicated desks, private offices and meeting rooms
Vibrant social spaces and access to all mall amenities
Podcasting/video lounge area
Classroom Innovation Space for leadership training and workshops
Professional Development and Educational Workshops offered weekly
Online Community Portal
Amazing Mall Amenities
Gourmet coffee and filtered water
MindShare WorkSpace opens December 2017. Pre-Construction pricing is available at 20% off all standard pricing options. Go to www.mindshareworkspace.com for more information.
About the MindShare Workspace Inc.
The MindShare Workspace is Canada's first mall-located coworking innovation space. It is designed for members to inspire cross-sector collaboration-from individual consultants to startups to small business-in an inspiring state-of-the art open-concept space, to innovate, connect and grow in your own backyard of Canada's 7th largest city. Our passion is to provide opportunities for youth and lifelong learners to thrive locally, avoiding long commutes. A board of advisors that includes the University of Toronto Mississauga president is vital to meeting the needs of key stakeholders in the community of Mississauga and outlying areas.
About MindShare Learning
MindShare Learning is Canada's leading EdTech Industry consulting, news and events media company. MindShare counsels education and industry leaders in understanding the emerging needs of learners to succeed in the 21st Century global knowledge-based digital economy to support student success.
CONTACT INFORMATION:
For more information contact:
Robert Martellacci, Founder & CEO
MindShare WorkSpace
M: 416-569-2106
robert@mindshareworkspace.com