The other day I caught myself using the phrase, "I feel like an edtech veteran" in Canada. While the space seems new to some, I've been immersed in it for the past 15 years. Perhaps it's the accelerated growth of our sector and flurry of start-ups that have emerged, it reminds me of the dot-com era that eventually saw a bust. With that, a word of caution to start-ups. One of the most important things to ask yourself as an entrepreneur is why? Why do you want to enter a market that my former boss Kevin O'Leary at The Learning Company would tell you, if you pitched him on Dragon's Den, that there's no money to be made and he hates the education market because of the unpredictable sales cycles. While I don't concur with Mr. O'Leary, I believe if you're passionate about solving a problem in education and you create amazing solutions as I've seen lately, the money will follow and you can make a comfortable income. Having said that, it's not always about the money. That's why the same people remain in the industry, many whom I've know for the past several years.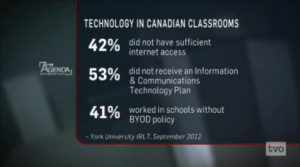 Special thanks to Steve Paikin of TVO's The Agenda who gave MindShare Learning a shout out in reference to our Canadian EdTechTeacher Survey during the recent taping of Learning 2030. So I guess it's official, we're doing it again next year!
Kudos to MSL board member Dr. Eric Hamilton Pepperdine University, who received a $300K grant to lead a Sci Across Virtual Institutes.
The first Workshop on Pen and Touch Technology in Education (WIPTTE) will be held in three weeks in Los Angeles, and it includes several speakers from Canada, including Ken Hinckley from MSR.
While we're more than 10 years into the 21st century learning, the following is some good humour to share with your colleagues who may, or may not, embrace this trendy school of thought: 10 Ways To Fake A 21st Century Classroom.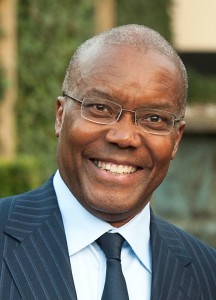 We are thrilled to welcome Maxim Jean-Louis, the CEO of Contact North, as a new member of the MindShare Learning Report advisory board. His extensive knowledge and expertise around online learning will lend itself well for guiding the direction of this report.
As you know, I'm a BIG fan of Twitter as it's great for disseminating news and collaborating with the many learning communities and networks that have formed. Here's a great visual guide to Twitter for beginners, courtesy of Edudemic.
Speaking of Twitter, this just in from Mr. Gates and of great interest to teacher: @SkypeClassroom is giving you free Group Video Calling to celebrate World Read Aloud Day.
Here's another great Twitter tip from my colleague Dr. Ron Owston. Thanks for sharing @RonOwston: Infographic: Teachers Embrace Digital Resources to Propel Learning.
Revamping a districts ICT Plan can be a messy process. I love the notion of a Learning & Technology plan that Peel DSB developed as part of their BYOD strategy. Here's a handy guide I stumbled upon from our friends at Edutopia: Technology Integration Professional Development Guide.
EdTech Startups take note! Call for nominations now open for CDMN Moonshot Awards.
Thanks to my alma mater @TCDSB for the opportunity to share the C21 Canada story at their TCDSB Learning Design intiative.
Until next time, walk the digital talk!
Cheers,
R.M.