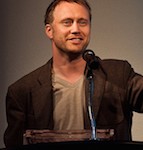 by Joseph Wilson, Senior Strategist Education, MaRS Discovery District
This week, as nervous children head back to school for another year of social tension, nervous parents have their own worries: are they getting a decent education? We all want our kids to succeed, and the war over what constitutes good education is always heated.
Despite the desires of some pundits who want our schools to head back to the good ol' days of rote reading and writing, most parents and educators expect more from our education system.
The Canadian Council of Chief Executives released a report this year describing the "skill needs" of Canada's top companies. There is a gap between what they need to run their companies and what they are getting out of our education system.
At the top of their wish list wasn't higher math scores or better vocabulary, but the so-called "21st Century Skills" championed by education scholars such as Ontario's Michael Fullan. They call-out "people skills", communication, problem-solving, and leadership as attributes that matter most when looking at new hires.
In the back-to-school spirit, here are ten companies that the MaRS Education Technology Cluster has worked with who focus on "deep" learning goals.
Do you have any suggestions on tools that promote deep learning? Add them in the comments section below.