For Immediate Release – News Release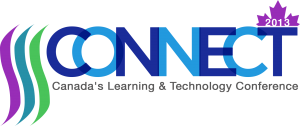 CONNECT 2013: Canada's National Learning and Technology Conference May 6-7, 2013
Iconic Niagara Falls is the site of Canada's first-ever K12 & Post-Secondary Event
NIAGARA FALLS, Wednesday, January 16, 2013: The District School Board of Niagara, Brock University's Faculty of Education and Mindshare Learning have forged an innovative partnership to present Canada's first national K-12 and post-secondary learning and technology conference, CONNECT 2013, on May 6-7, 2013 at the Scotiabank Convention Centre in beautiful Niagara Falls, Ontario.
CONNECT 2013 will create a unique opportunity for educators, administrators, and technology specialists to CONNECT and engage with peers from across Canada with the goal of exploring how technology can be used to enhance teaching and learning.  Participants will enjoy powerful presentations, hands-on workshops, interactive seminars, and poster sessions while collaborating with other like-minded individuals who are passionate about using technology in the 21st century.
This two-day premier educational event will feature an exhibitor showcase with the latest gadgets and classroom software solutions and presentations geared to teaching and learning with technology.
Building on previous local Connect events, "CONNECT 2013 will support educators in their quest to enrich student learning through emerging technologies. It will allow teachers and school boards to network with their colleagues as well as share best practices and research proven strategies that will foster mobile personal learning environments for all students," says Dino Miele, Chief Information Officer at DSBN.
"Our past collaboration with Brock University's EdTech cohort and DSBN inspired a unique partnership through CONNECT 2013 that will benefit learning and technology leaders on a national scale. We need to move beyond pockets of innovation," says Robert Martellacci, President and Publisher, MindShare Learning.
Besides being home to one of the great wonders of the world, Niagara now boasts a state-of-the art convention centre and an emerging innovation hub that is developing as a means of diversifying a challenged economy.
"Brock University is proud to be a part of such an innovative initiative that will bring together a continuum of K-12 and post-secondary leaders committed to transforming education in the 21st century," says Brock University's Dr. Camille Rutherford.
Visit www.connect2013.ca to register and to learn more about exhibitor, sponsorship and presentation opportunities.
About the Partners:
The District School Board of Niagara operates 95 elementary schools and 20 secondary schools in the 12 municipalities that make up the Niagara Region. The DSBN is proud to serve over 38,000 students (24,600 elementary and 14,850 secondary) each year. It employs over 1,400 elementary teachers, 981 secondary teachers and more than 1,300 support staff.
The Faculty of Education at Brock University began operating as the St. Catharine's Teachers' College in 1965. Over the past 47 years, Brock has grown into one of the most prestigious Faculties of Education in Canada and globally, with a superb record for research, teaching, learning and service. Currently, Brock University has over 17,000 undergraduate students, and over 4,000 graduate students.
MindShare Learning is Canada's leading EdTech strategy consulting firm and proud publisher of Canada's Learning & Technology eMag, a monthly report that strives to accelerate the digital transformation in education by supporting student success. The report features educational technology trends, interviews and news from across the Canadian education space and beyond.
###
For further information:
Josie Jansen
Event Coordinator, CONNECT 2013
905-641-1550
josie@connect2013.ca
Robert Martellacci
President & Publisher, MindShare Learning
416-569-2106
robert@mindsharelearning.com