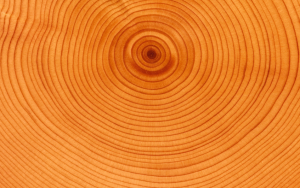 By Joseph Romano, OCT, BFA, B.Ed, M.Ed, @romanoj
Most commonly understood as the growth of professional practice and knowledge, Professional Development (PD) in the field of Education has allowed teachers and educational professionals opportunities to broaden their pedagogical and instructional strategies. PD, in many ways, allows the teacher to become the learner who takes part in crafting knowledge focused on a subject taught or skill set to be developed.
Cope and Kalantzis (2010) state, "a revolution is occurring in education. This revolution is being fuelled in part by the new information and communication technologies. Fundamentally, however, the change is in the human relations of learning."
Yet, with a PD structure that is typically systemically based – a process which is ordered, mandated, and implemented by the powers that be – are our teachers given opportunities to learn in authentic, self-directed ways in new spaces, using innovative information and communication technologies?
All to often, the "lunch and learn", "in-service", or "workshop" command our professional learning and focus our attentions on ideas which we may have already considered or which are difficult to interpret or implement into our day-to-day practice. Obviously, these PD experiences hold value in their own right, yet – are they truly authentic? Do they inspire teachers to take innovative and progressive next steps within their classrooms and through their own professional practice? Do these conventional practices of Professional Development allow for the nurturing of the specialized knowledge a teacher may desire to learn?
As our boards of education and schools foster initiatives focused on visions of the future, as teachers we must develop a self-directed category of professional learning that feeds our personal passions. With this in mind, many teachers are turning to their own methods of PD, striving to learn what matters most to them in the context of their own pedagogical practice and learning style. Although systemically supported in some ways, it is time that we as educators strive to meet the needs of our continued desire to learn in the pursuit of the knowledge, resources, and tools we need to be effective in our schools and classrooms.
This monthly column will coincide with the distribution of the MindShare Learning Report and will focus on ideas related to cultivating and curating authentic learning experiences in support of Self-Directed Professional Development.
Self-Directed Learning As Professional Development
When we consider learning outside of the boundaries of our schools in the pursuit of authentic learning experiences, some may consider Self-Directed PD as that which brings to light what is truly desired to learn. Brockett & Hiemstra (1991) define Self-Directed learning as "any study form in which individuals have primary responsibility for planning, implementing, and even evaluating the effort." Here, the teacher guides his or her PD experiences through their own initiative(s), in an ever-changing and progressive learning environment, the world. As a fluid system, the teacher as learner takes ownership of their own PD and relies less on systemic decisions of what makes sense for them and their practice. Structured in its own right, this PD focuses on the development of specific pedagogically-related (or not) interests and skills that would ultimately make an impact on the teacher as a learner. These pursuits become authentic decisions made, for reasons that make sense to the learner and their learning.
This type of learning is truly transformational. It is progressive and reflective of specific trends in the microcosms that exist in the spaces outside of the school, classroom, and Professional Development facility. Through the Self-Directed approach, teachers do not pass through an assembly line process of knowledge transfer; rather, they are given stake in generating their own learning experiences at their own will, under their own conditions. In this thinking, the PD training facility becomes a theatre, focused discussion in the staffroom becomes Tweets online, and workshops in the library transform into panel discussions at a multidisciplinary university, among other learning experiences. Self-Directed Professional Develop returns to the essence of learning, back towards inquiry as the driving force behind knowledge acquisition.
As a Toronto-based teacher, I have embraced the Self-Directed PD approach. I rely much more on the Professional Development experiences I have had outside of the conventional school and board facilities. By holding stake in what I learn and how I learn it, I feel in command of my PD experiences and am not merely subject to a mandated stream. Typically, I view my Professional Development as my Personal Development – in my mind, both work hand-in-hand towards the creation of a progressive learner. In this this regard, I cultivate and curate authentic learning experiences in support of Self-Directed Professional Development out of interest and necessity, following a personally developed 4-step process:
1. Assessment of Needs
When thinking on my own Self-Directed Professional Development, I begin to focus on what my teaching needs, what is lacking in my professional repertoire, and what skill set would best support the needs of my students. To take on such a task, I suggest turning to the wide-variety of resources available online.
After identifying these needs, I am left with an action list, a set of goals I should strive to meet to assist in the development and strengthening of my teaching practice. Essentially, this diagnostic assessment leaves me with a profile for my own learning. When considering my needs, I naturally begin to look for themes, those common bonds that string my PD needs together that could potentially form "Learning Paths", journeys fueled by a specific set of Professional Development needs. Through this process, I tend to think of myself as an Instructional Designer, creating a framework for discovery and exploration of the learning I wish to pursue.
2. Cultivation & Curation
Next, I take to the Internet. While engaged in the online space, I turn to Twitter and other Web-based resources (such as Eventbrite and the MindShare Learning Events page, among others) to search for and browse learning experiences that may fit my needs. This process itself is far from systematic, unless my search is specific, as it is more about observing what the learning community offers in terms of potential learning engagements.
Specially, in designing this part of my Professional Development, my role as the teacher shifts to that of the learner who cultivates and curates learning resources. My knowledge of fundamental pedagogical principles, of teaching, and of learning informs what I need to source out and include in my Learning Paths – yet, developing the skill set in which to actually put that plan into action requires much time and practice through implementation.
After assessing my needs, I typically set out to identify what pieces of the puzzle were missing within my professional learning. This process usually begins with brainstorming or mind mapping to assist in identifying the gaps in my learning that left questions or could be explored further. Moving along, as a cultivator, I usually use the Internet to source out digital artifacts that best meets these needs, bridges gaps in my understanding, and develops my professional practice.
Next, as a curator, I make decisions regarding what objects collected could be discarded. I oversee documentation and conduct research based on the collection of potential learning resources I have stitched together. Through a system of web browser bookmarking, tagging, and filing, I cultivate and curate what I believe may be of use when building my professional knowledge.
Essentially, as I seek out online resources for use in my own PD, I am unraveling the learning objects available, making sense of them before I stitch them to the fabric of knowledge base. These actions are those that shape my professional knowledge and how I develop.
3. Professional Learning Communities
The information that I cultivate and curate from online spaces is deconstructed, analyzed, and applied to my portfolio where they may fit. Yet, this online research is merely a piece of a larger puzzle, one that is formed by the contributions of an expansive PLC (Professional Learning Community).
As Cope and Kalantzis (2010) believe, "belonging to learning is founded on three things: the learning ways, the learning content and the learning community." With this said, my learning community is any community – the world at large. In my mind, if we are to educate and prepare our students as world citizens, what better than to equip ourselves with knowledge from all walks of life.
Specifically, I have been a part of conferences, panel discussions, talks that did not emerge out of the conventional, systemic PD structures. I subscribe to a variety of Educational Technology mailing lists and blogs, such as the MindShare Learning Report, which offers fresh information straight to my inbox. These experiences happened both during and outside of school hours and were reflective of what was happening in different sectors and different learning spaces.
But – most exclusively, I turn to the PLC found in my Twitter Feed (@romanoj). It is with Twitter that I do much of the cultivation and curation discussed earlier, but it is also where I form relationships, which are vital to community, with other educators and researchers from across the globe. This Self-Directed Professional Development then breaks the brick-and-mortar confines of the institutional walls and allows me to to take part in what, to me, is an authentic learning experience.
As of recent, I have extended my PD PLC while apart of EduConnect, the ISTE (International Society for Education) 2012 Conference, EdCamp Toronto, the ECOO (Educational Computing Organization of Ontario) 2012 Conference, TEDxToronto, and the MaRs Entrepreneurship 101 Series.
Also, engaging with these PLC PD experiences as the facilitator of knowledge in a variety of community learning experiences lends itself well to the development of my own learning. Leading the Professional Development experiences of others, in my mind, allows one to reflect on their own learning and experiences as they share and engage with others.
As of recent, I have been a part of/presented at the ECOO (Educational Computing Organization of Ontario) 2011 Conference, York University Career Conversation Webinar, York University Career Conversations: Alumni Perspectives on Further Education Options for Liberal Arts Students, and the York University Classrooms to Careers Series.
Curation in this sense requires of the teacher a sense of discretion and availability. Reading, discerning, and understanding are essential when developing a bank of resources to be used in authentic learning experiences, in support of Self-Directed Professional Development.
 Final Thoughts
Self-Directed Professional Development is indeed an emerging idea. It allows teachers the opportunity to regain control of their own pursuits of professional knowledge in environments which reflect the skills and knowledge they seek to apply in their schools. This professional learning becomes practice and is applicable both within the classroom and outside the classroom, alike.
In adopting a Professional Development model such as this, teachers may become more engaged with the content they are learning about – professional learning then transforms from a passive exercise to an active experience. As Micheal Fullan notes in relation to Stratosphere, "teachers are conjointly stimulated to engage in the pursuit of deeper learning; it is fueled by their passions and purposes."
Joseph Romano is an ICT Educator at the Toronto District School Board and researcher of Virtual World Pedagogy (VWP).
References
Brockett, G., Hiemstra, R. (1991). Self-Direction in Adult Learning: Perspectives on Theory, Research, and Practice. London and New York: Routledge, 1991
Cope, B., & Kalantzis, M. (2010). The teacher as designer: Pedagogy in the new media age. E–Learning and Digital Media, 7(3), 200–222.
Fullan, M. (2012). Stratosphere: Integrating Technology, Pedagogy, and Change Knowledge. Toronto, Ontario, Canada: Pearson.